I wasn't entirely happy with the original version af my axle flip setup, so I decided to re-do some stuff...... Problems were:
1)12 degrees of caster shims lowered the van an extra inch and still not enough caster
2) The van would easily scrape while driving down the road unless I kept 50+ pounds of air in
   the front shocks
3)I had to put down lumber to get into my driveway (or out)
4) Death wobble because of not enough caster......
5) Bump steer
My modifications were as follows:
1) New flip saddles/shoes with 14 degrees of caster built in to eliminate almost an inch of
  lowering
2)Tie-rod flipped to top side of steering arms
3) wedges welded to bottom to bump stop plates so u-bolts would have a 90 degree surface
   for their nuts to tighten against
4)One leaf added to each spring pack (now five leafs)
5) steering stabilizer shock installed
So, pictures!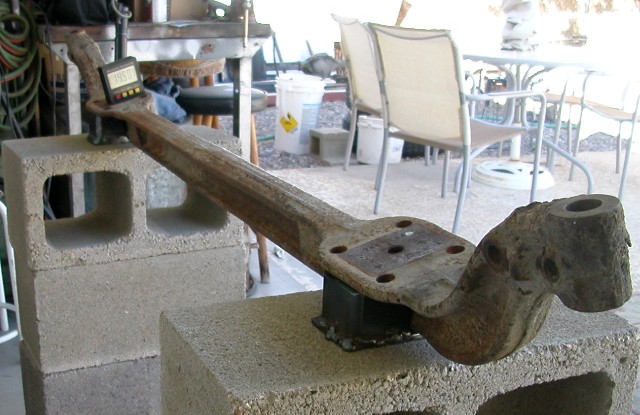 picture of a spare axle settin at 14 degrees in the new saddles
Completed saddles with stabilizer bushing bracketd welded on and smoothed
Test fit onto springs with the u-bolts locked into the underplate that is centered on the leaf centering bolt....the axle tilts 14 degrees but the u-bolts are at about 6 degrees.....Nuts will not tighten flat like this...
Here we see the top bump-stop cap with 6 degree wedges welded to the bottom
Here we see the test fit on the left side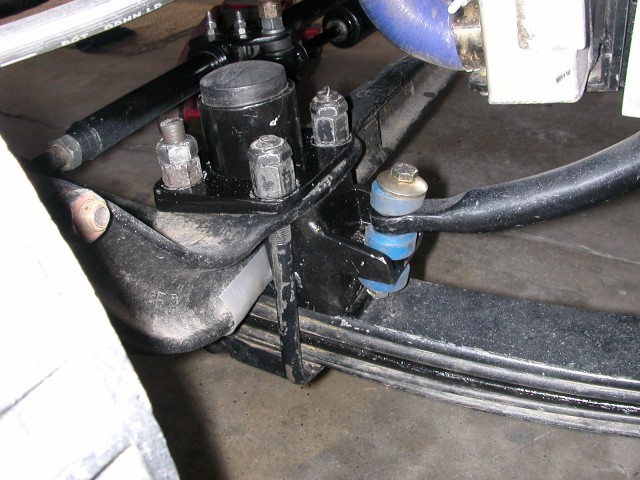 Right side painted and installed....Stabilizer shock hardware in the background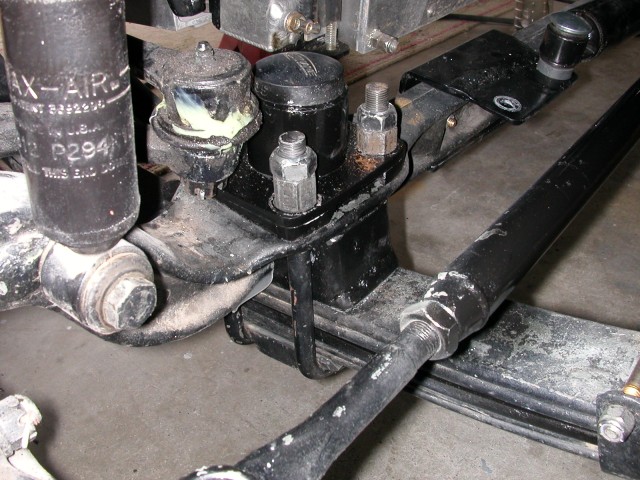 Left side painted and installed and another background shot of the steer shock...
Next up.......Driving impressions after completing the work.....Stay Tuned!..... Like and Subscribe and thanks for watching!