It's been about 3yrs, going on 4, since I bought my van.  Finally decided to start a build thread since I've done some work on her on and off through the years.  You can follow a pictorial of the progress on Instagram, user name @67van_helsing.  This is her story........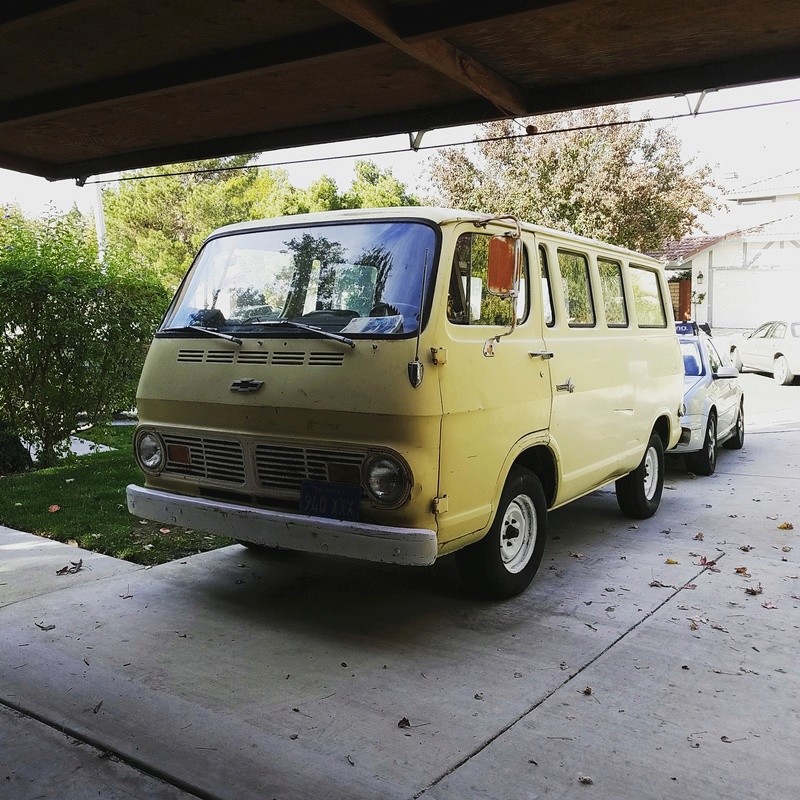 Preface:
 Bought this van in March of 2014, from a guy in Sunland, CA.  It's a 67 Chevy Van90, 250, 3 speed.  The guy owns a giant property where apparently they used to grow oranges.  The story the guy gave me was that he stopped driving it in 1995 for no reason and parked it in the back of the property forgotten by time.  He also mentioned that the van had been sitting in wheel deep mud for almost 15yrs.  The story sounded fishy so I tried turning the old inline 6 over... it wouldn't budge, check the dip stick and sure enough there's water in the pan.  That said i told him the motor was toast and I couldn't offer him asking price (I was secretly hoping it would turn over when I got home).  He was asking $2500, I offered a ridiculous low ball offer of $1000, he came up to $1400, but we finally settled for $1200.  
Build:
 Took her home and sprayed liberal amounts of WD-40 in each cylinder and let it sit for a few days.  A few days pass and I try to turn her over using a pry bar on the flex plate aaaaand........she turned over!  I was grinning from ear to ear.  Drained the oil pan, flush with fresh oil, change the oil filter, clean the pan and fill with oil.  I bump the starter and check compression....no compression.  I decided I would rebuild the 6 and start fresh.  Remove the motor, tear it down and sadly the block was cracked.  Sad and fed up I decided to buy an inline 6 250 off craigslist for $600.  Checked compression, all good!
At the same time I was replacing the motor i decided I didn't want to keep the original 3 speed so out it went.  I knew I wanted and overdrive transmission but didn't know which to choose so I did quite a bit or research (thanks for the knowledge) and finally decided to go with a 2004R to mate with my inline 250.  I know, alot of people have different opinions about mating these two together, but in the end decided to go with a 2004r mainly for the size and gearing.  Bought a 2004r for $200, had it rebuilt for another $200, and mated it to the inline 250.  I hadn't yet built a cross member so for the mean time i used tie downs.  Took measurements and drafted up a cross-member at work.  Here are the dimensions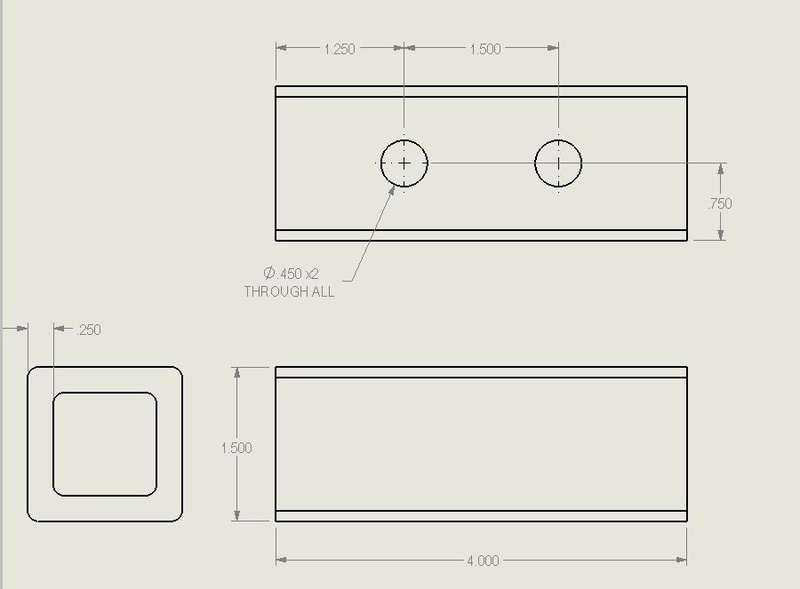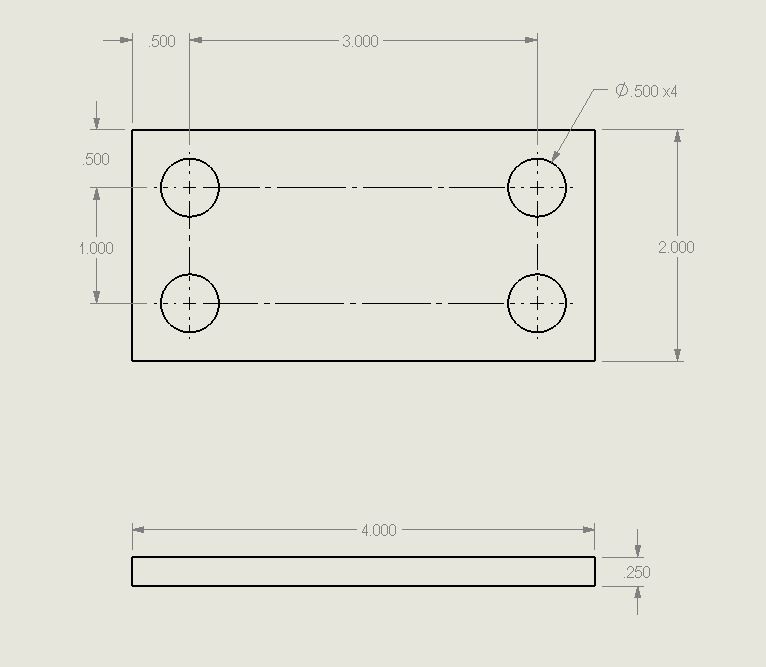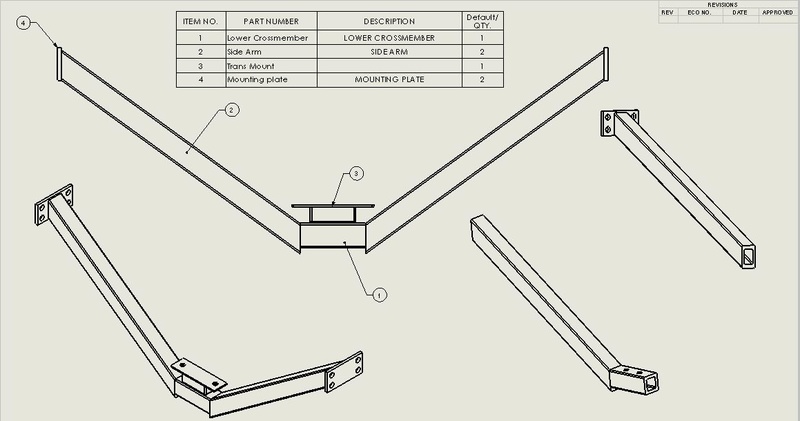 It fit between the rails pretty snug but it fit none the less.  I also had to drop the engine crossmember approx. 1.5" to keep the drive train level.  I made the rookie mistake of cutting into the frame the first time around.  Here it is installed in the van.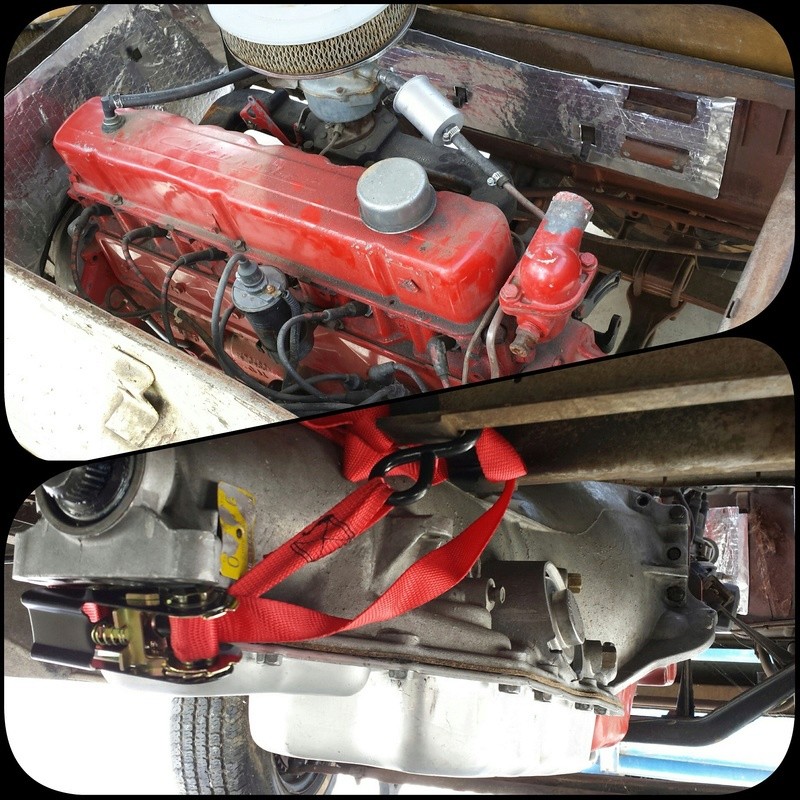 Thast's it for now, sorry for the novel, just 3yrs worht of work.  I plan to pull the motor again and install a clifford 4 barrel intake, FiTech EFI kit, inline fuel pump, flowtech headers (true dual exhaust), Flowmaster hushpower II mufflers, electric radiator fan, and re-do all the wiring.  All signs point to a tight fit in the dog house but nothing about this build is usual.  I'll update this post as more work is completed