Took my '64 Chevy to its 1st car show yesterday here in NJ!  Felt like taking my kid to school on the first day of classes.  Got lots of kudos from the huge muscle car crowd!  Met fellow forum member Casimier and his '63 Econo Pickup!  There was also a neat, and rare, Corvain ramp side PU, but no other vintage vans...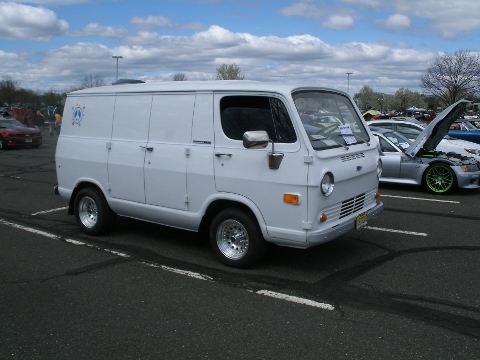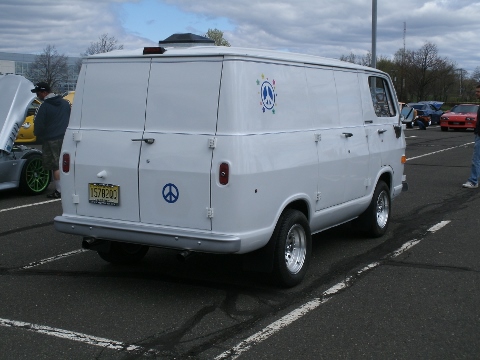 Here's a little window display sign I made up that drew a lot of interest and sparked up some good conversation....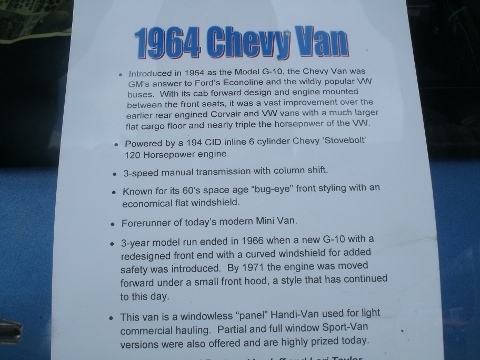 That's an unknown rear bumper off a '69 van but its not GM, any one know what its from?  If you look closely, I had to notch the bottom lip with a grinder for the tail pipes.  Also notice, I added side rear LED marker lights, running lights from a trailer supply, look great at night, and an LED roof top 3rd brake light and the blue dot lens, a few mild custom/modern touches for safety, its not supposed to be a restoration!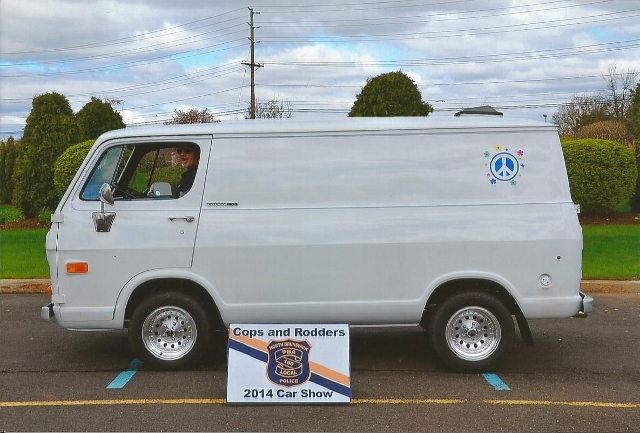 Casimier's PU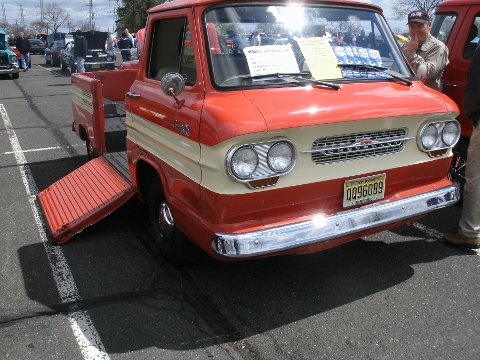 My 194 Engine with new Daytona (Holley 1904) Carb! That's a 5/16" steel fuel line with Jegs fuel line insulator from the carb to the filter and filter to pump...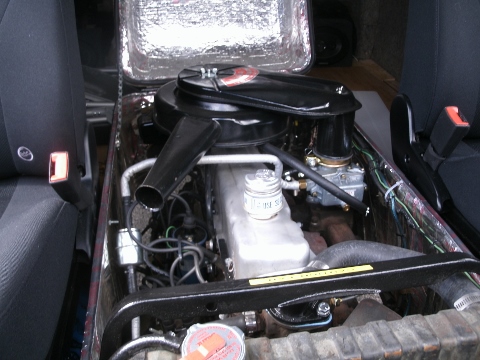 It was a great day, my van proved to be more than roadworthy on the 50 mile round trip and just to get it out and running good after spending the entire winter working on it was a great first step I'm sure many of you can relate to!
Last edited by jbass62 on Mon Apr 28, 2014 7:04 pm; edited 3 times in total