[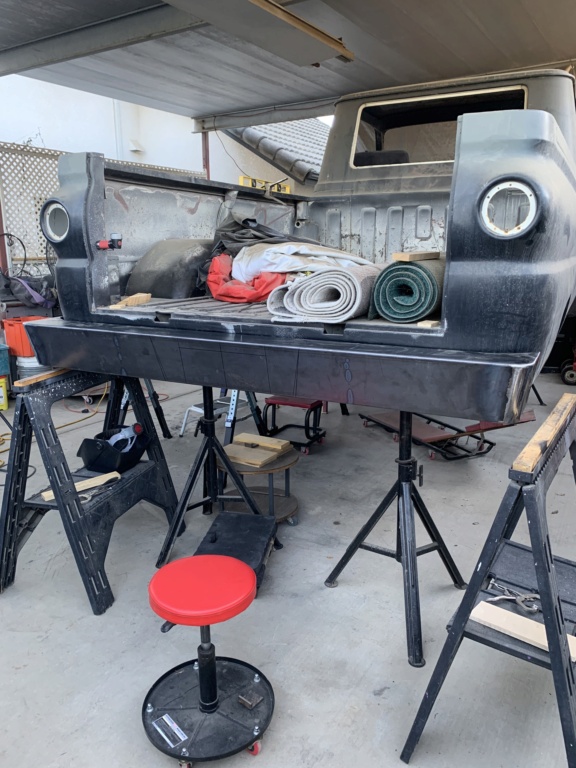 url=https://servimg.com/view/19029189/18]
[/url]
I've been working the past 2-3 weeks on some new bumpers. As you all know stock bumpers are near impossible to find. I decided to make my own. I had a local steel shop bend some 10 gauge metal to the shape I wanted and proceeded to make my own design. I think they turned out pretty nice. I know they sure are heavy.
    Prior to the bumpers, I spent quite a bit of time putting electric power steering assist in the truck. This turned out to be quite a lot of work. There are no direct bolt in kits, so I had to do a lot of fabrication, lots and lots of it. Some time ago I had put independent front suspension in along with parallel 4 link in the rear with air bags. Tons of work and a lot of head scratching!
    Over the course of my rebuild I given a lot of thought where I'd like to end up with my truck. Don't laugh, but I think I'd like to make a "tow truck" out of it. Kind off like "Mater" in the Cars movie. Really won't be able to tow with it, but I think it will look kinda neat. I try to get pictures posted when it's done. Patience please.