So after all these years I have my own van! I didn't really do too much research before I bought this one and honestly I didn't really spend to much time looking it over before I bought it. Not like I knew what I was looking at anyway, but I took the sellers word on mostly everything. I don't even know if he knew what he was looking at! In the pictures it looks beyond nice but once I really got my eyes and hands on it, in my opinion its just a quick paint job over bad prep work. It runs good enough, shifts and stops but for sure I want it better.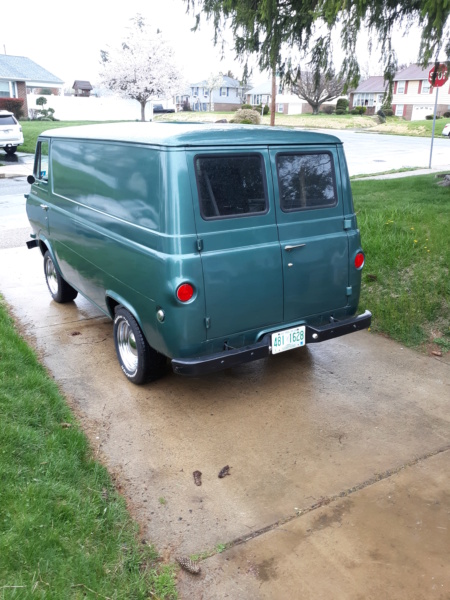 My first project was to fix the back door handle that I pulled right off. Seemed like someone already tried to fix it with some kind of epoxy. I used what ever I had in the garage so the end fix was to drill and tap a hole to use a screw and washer to keep it from pulling out. There was already a few holes in the door so I enlarged one to gain access to the screw head.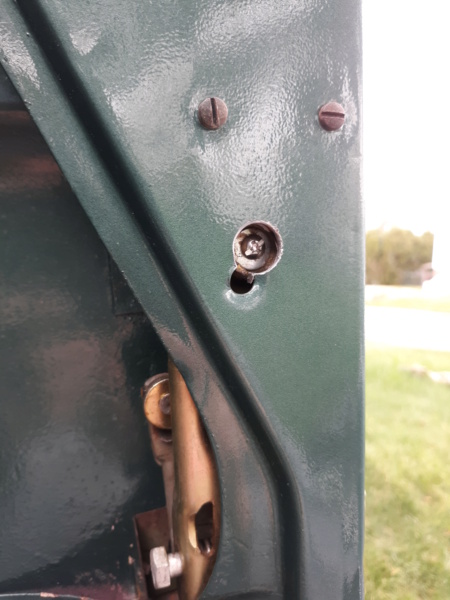 So that fixed that but then the handle itself came off the square shaft running into the latching mechanism. So I did the same thing again, drill and tap a hole through both the handle and the square shaft.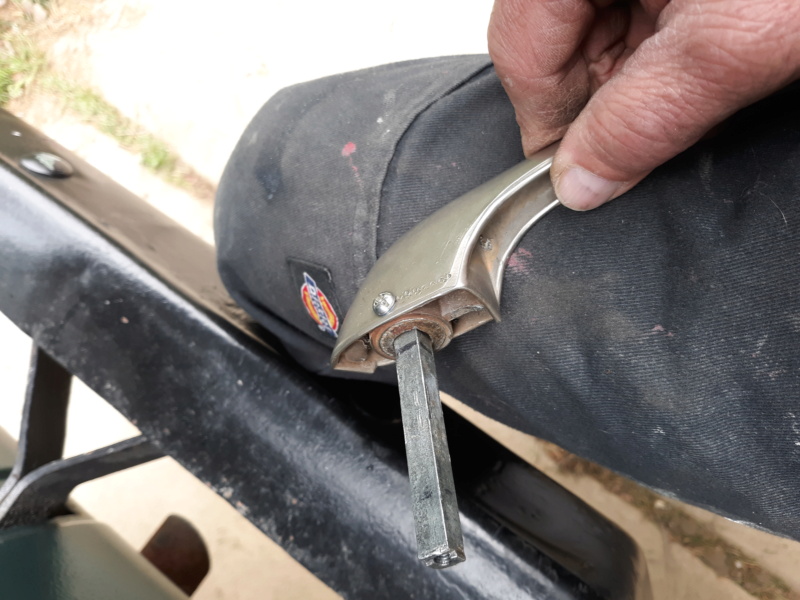 Last edited by greggk on Sun Apr 11, 2021 6:05 pm; edited 3 times in total (Reason for editing : same pictures twice?)