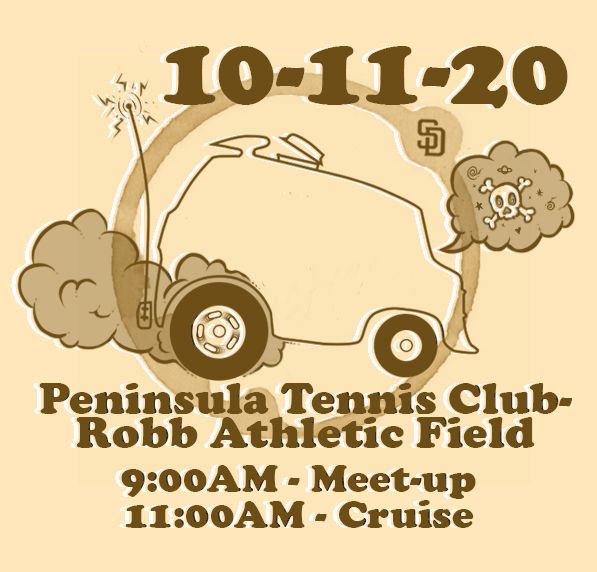 Coming in hot! This Sunday 10/11/2020...
Peninsula Tennis Club
2525 Bacon St, San Diego, CA 92107
9:00 AM - 11:00 AM
Meet-up/Hang out/Talk shop
11:00 AM - ? PM
Cruise
There's a nice big lot along the Ocean Beach side of the Jetty/San Diego River at Peninsula Tennis Club/North End of Robb Athletic Field/Near the Skate Park
We can cruise into Ocean Beach, down along Sunset Cliffs and loop our way back around to Robb Field.
Everyone is welcome, come on out & let's cruise!