I decided i really wanted full-blown fuel injection for my '65 E-pup, so I looked at some designs online and tackled making a new EFI intake manifold that would fit inside the doghouse.
I've already installed and tested a MegaSquirt system using the Ford TFI ignition and distributor from an early 90s F150 4.9. I originally installed to control throttle body injection, but think I will get better performance from multi-port injection.
Main components of the intake are a flange for a Ford 300/240 that I found on E-bay, some mandrel elbows and sheet metal. I also butchered a 4.9 fuel rail. Here are some pictures of the process and test fit.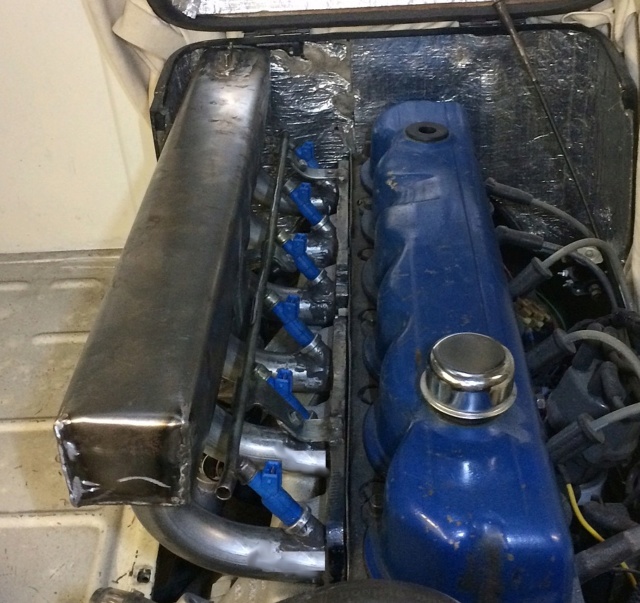 The intake plenum is 3x3x26 inches long it fits under the lid and within the confines of the doghouse. Fuel injectors are 24 pounds per hour Bosch units that should support 200+ hp.
Okay, I'm weird. The throttle body is pointed straight down and will be fed by a turbo back under the bed next to the transmission. The exhaust manifold is not as close as it appears in the photo, but I do plan to fashion a heat shield for the TB and may wrap the headers.
I have debated doing without the turbo, and could just as easily route the intake air from behind the front grill, down along the frame rail and in this same way.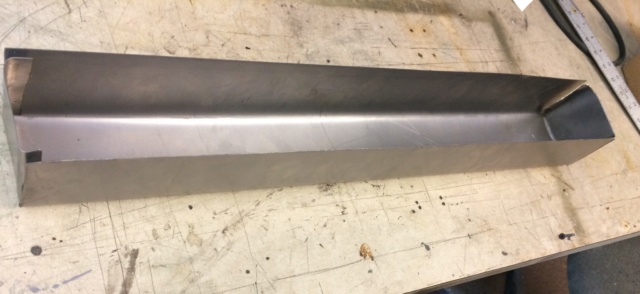 The plenum started out as a flat sheet of 22 gauge metal from Lowes and was formed on a DIY bending brake. The finished plenum has a volume of approximately 234 cubic inches.
The mandrel elbows are 1.5 inch,16-guage tubing off e-bay. The runners are just over nine inches total in length.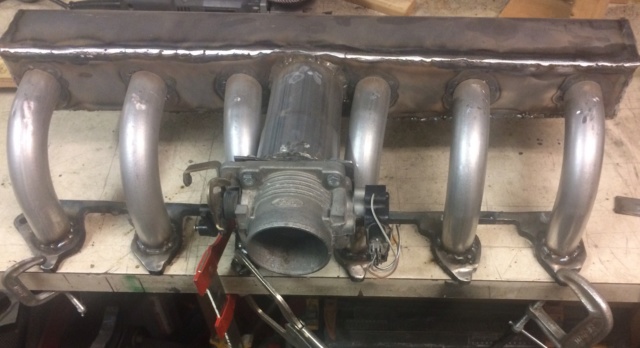 I'm using a throttle body off a 4.6l Mustang with a 3-inch bore.
Fuel injector bungs were another e-bay purchase. Trimmed to fit close to the manifold and all at the same angle.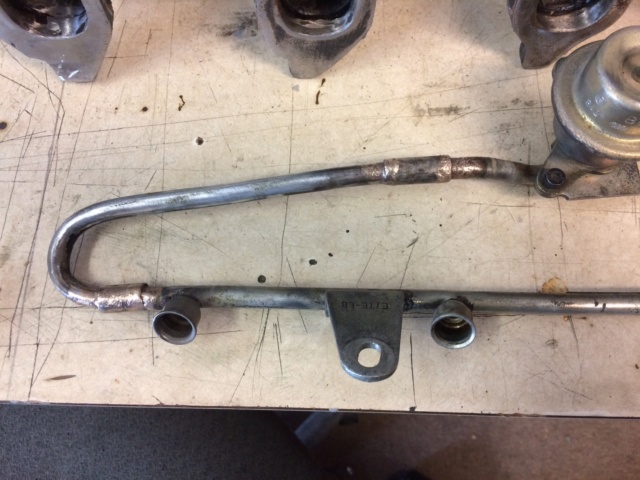 I butchered a stock 4.9l fuel rail and brazed together the rail and pieces of steel fuel line to create the custom fuel rail. I've never used this particular technique for fuel lines, but I've built bicycles using brazing and expect it to be plenty strong.
The finished fuel rail. I debated on using the original Ford fuel rail couplings, but went with flare fittings instead.
My original throttle cable will route over the top of the engine and will need a short adapter to reach the throttle arm.