we went there two years ago. then the van had a 240 and c4 trans.  of course getting there and back is always a concern in an old van.  its over 200 miles one way with a couple of mountain passes, most notably the 5N aka the grapevine.  two years ago the old 240/C4 did ok up those passes...she did get really hot...as in if it gets a degree hotter (water or trans temp) i was going to pull over. she barely made it over the passes with out over heating.
  Since then i have made several upgrades.  most notably a mustang II front end, front and rear sway bars and a chevy v6 with a 700R4 overdrive transmission with lock up converter.  i rigged up the the lockup with a simply toggle switch.  when we were in cruise mode i would simply flip a switch and the torque converter would lock up, the engine rpm would drop a few hundred like i had an extra gear.  another great feature when it is locked up is the trans temp.  without the converter slipping the trans temp never really got above 150 deg across the 85-90 deg temps in central cali.  another thing that was great was the over drive... before the ole 240 was winding up pretty good to keep up with everyone int he caravan. with the OD and added security of a new independent front end and front and rear sway bars we got her up to 85 mph rather easily.  i did have a bit of a drone that i think maybe a rear wheel out of balance or maybe a drive shaft.  any ways, we cruised at 75-80 mph easily.
this is about as hot as she got going up the grapevine....
and of course a lot cooler once we made it over and back down..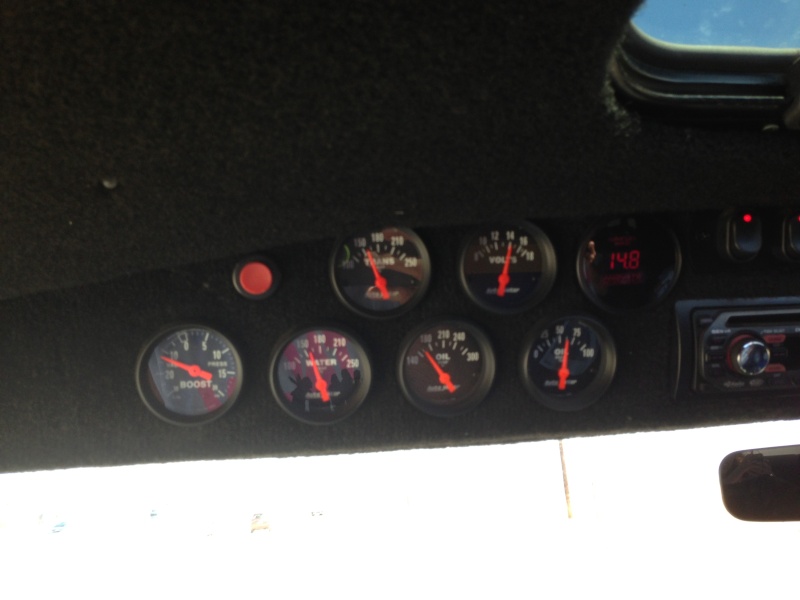 setting up camp...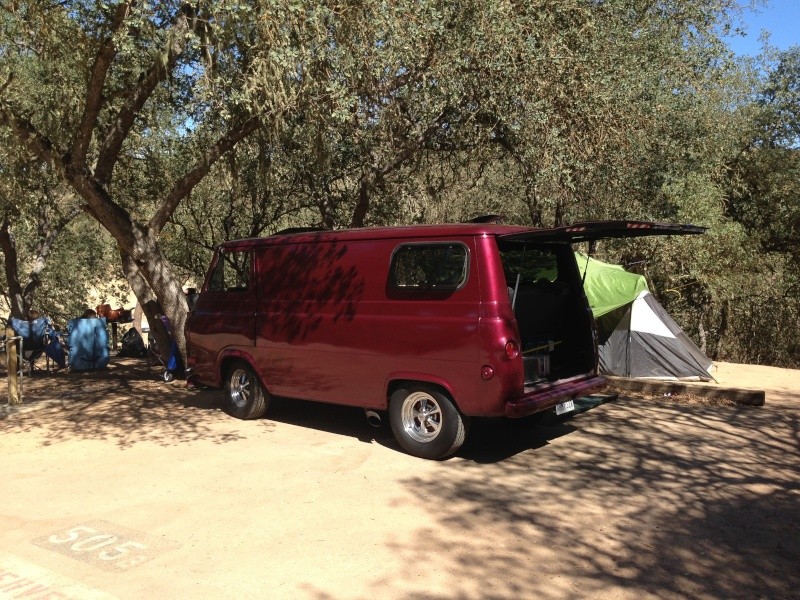 and some of the wildlife that kept my ass up ALLLLL night lol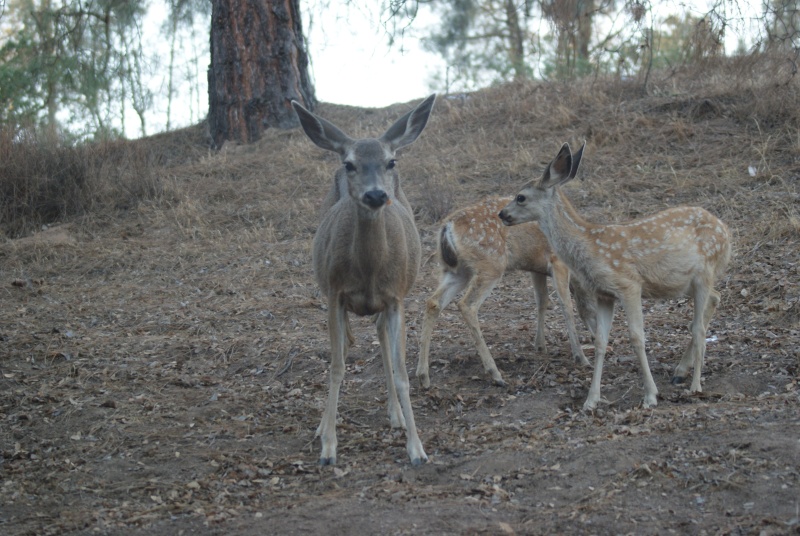 we rented a boat for the day...here is a quick pic of my step son and friend a split second before ejection...  lol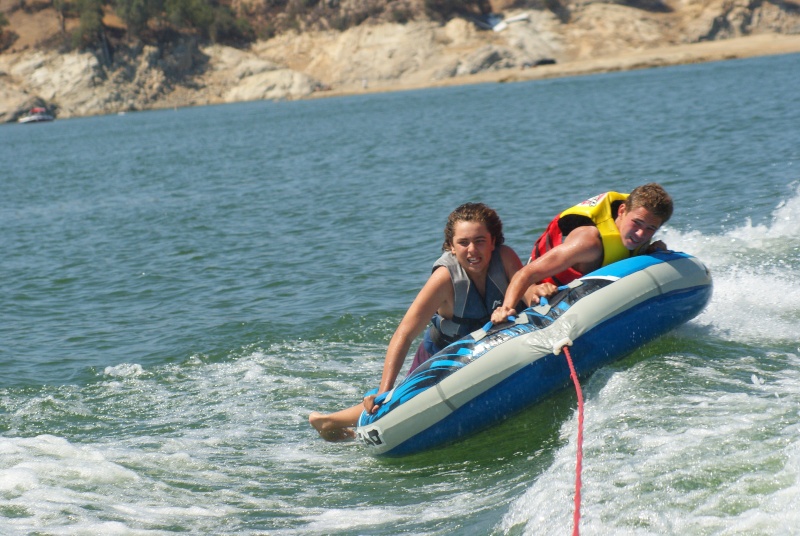 it was a wonderful trip.  the van ran good there and even better on the way home (lighter load) here is a quick pic just after we made it over the mountain.
Last edited by Army of Six on Thu Aug 08, 2013 11:44 am; edited 1 time in total