Inspired by my own van and trailer towing adventures and pictures posted by the likes of EconoCarl and CorvanMan, I thought I would start this fun post. What do you/have you towed with your vintage van?
I have towed a variety of utility trailers, vintage boat trailers, and campers with my van and truck. I do not have pictures of everything- but here is a sampling. More to come...
1962 Corvair Greenbrier with Reese Backpacker trailer in dirt-moving and camping mode: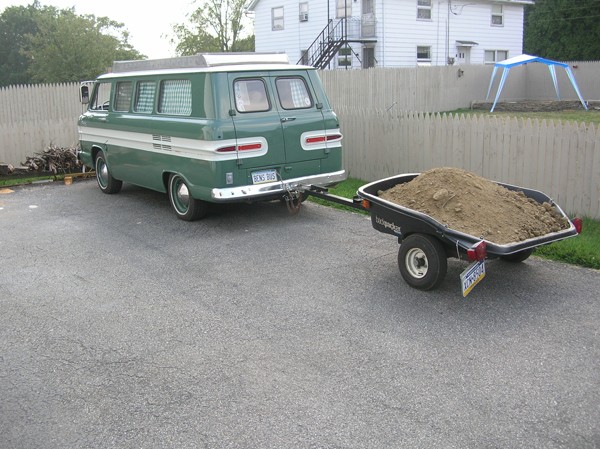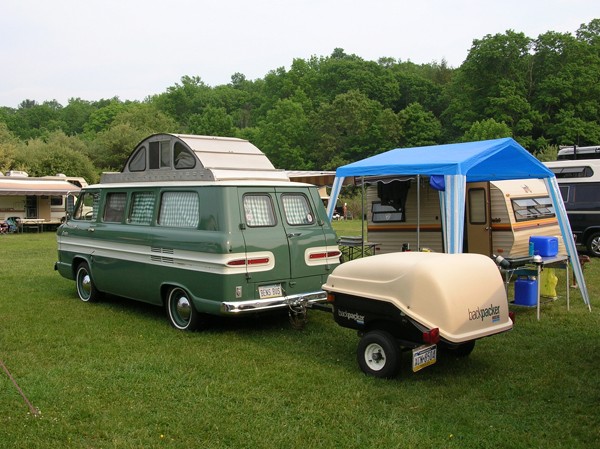 1961 Corvair Rampside (before paint and bodywork) towing the in-laws' 1987 13' Serro Scotty camper:
Greenbrier and Rampside towing our 1961 13' Serro Scotty camper:
Rampside towing the 1964 Airstream Bambi II (not far-only up the driveway...):
So- what do YOU tow with your vintage van?