Here is the cab area with Corvair FC bucket seats in driving position:
Here is the passenger seat folded forward making room for our cooler(s) when set up for camping: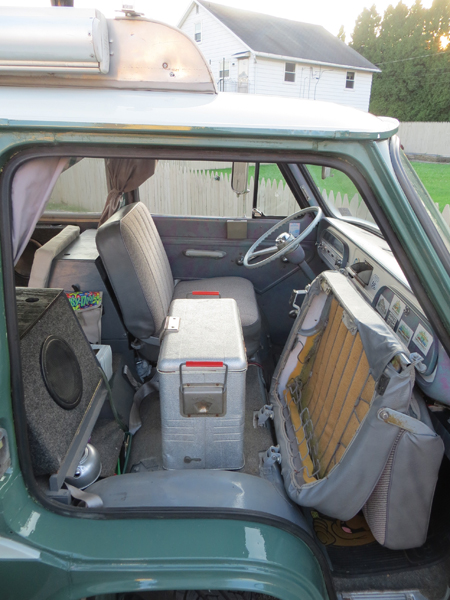 An overall view of the rear compartment looking back from the cab:
A view from outside:
Small folding table on the forward rear cargo door. Folding table leg is VW Westfalia. A nice place to set your drink...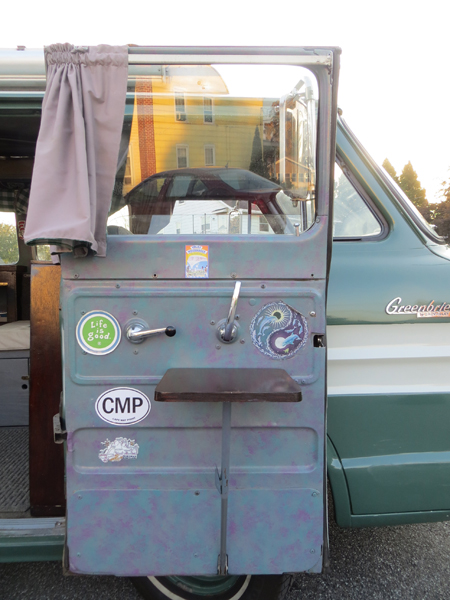 Storage cabinet on rear side cargo door for miscellaneous stuff that won't fit anywhere else:
A view of the camping cabinets directly behind the front seats. Shallow stained cabinet holds dishes, plates, utensils, cups, etc. Jump seat houses port-o-potti and tools.
Inside of the shallow cabinet: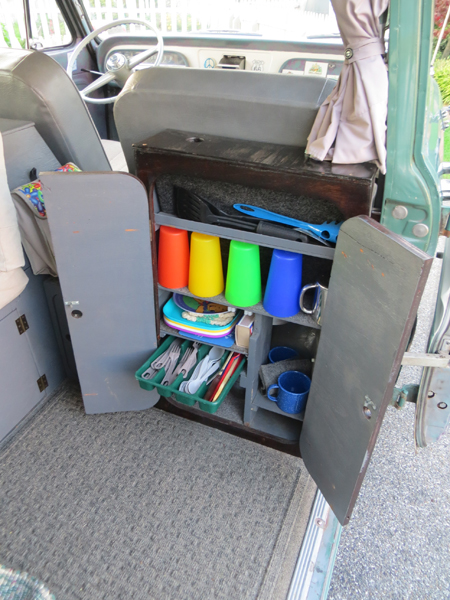 Inside of jump seat cabinet. Spare tire is located in this cabinet as well: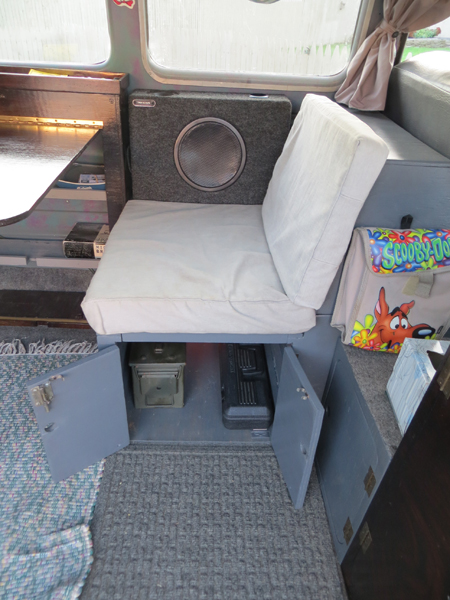 Table up...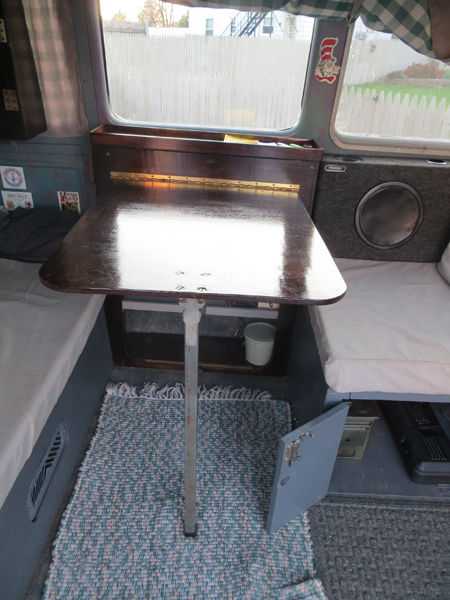 Table down...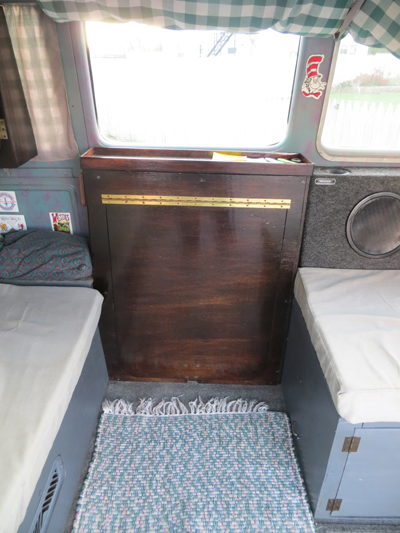 Rear seat folds down to bed: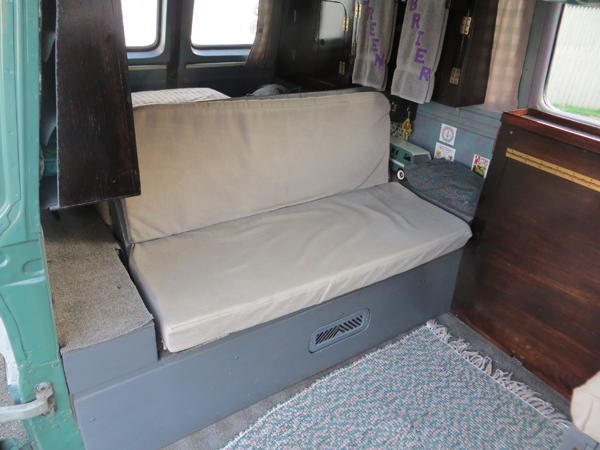 Cushions tied down, seat back folded down- ready to fold forward:
Folded forward creating the front part of the bed platform:
Foam cushion pulled forward to make a 6' mattress: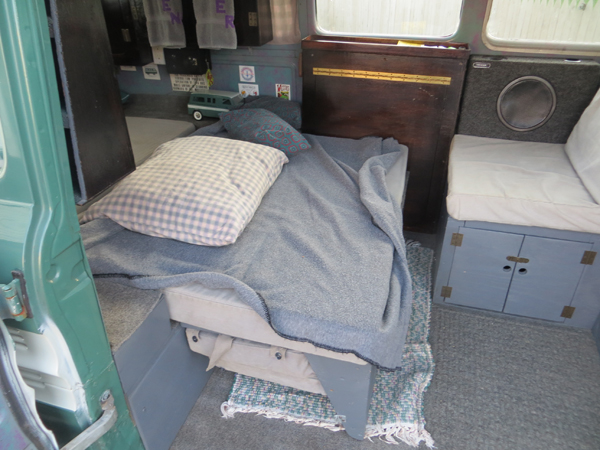 Driver's side upper cabinets above wheel wells- mostly for first aid supplies and clothing:
Passenger side upper cabinets above wheel wells- mostly for food and clothing:
Upper center cabinet- drops down to load bulky clothing items into it: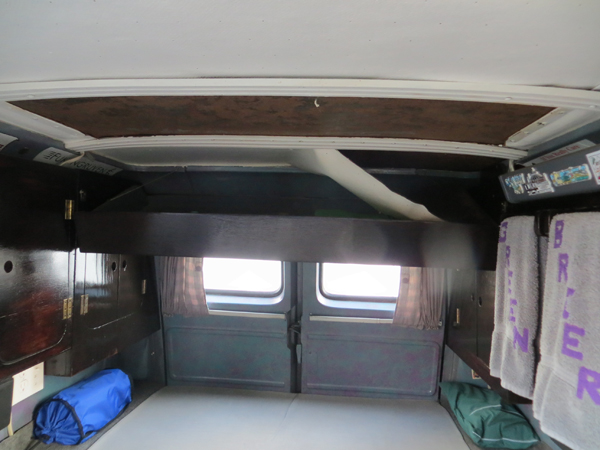 TEC camper top closed- from the inside: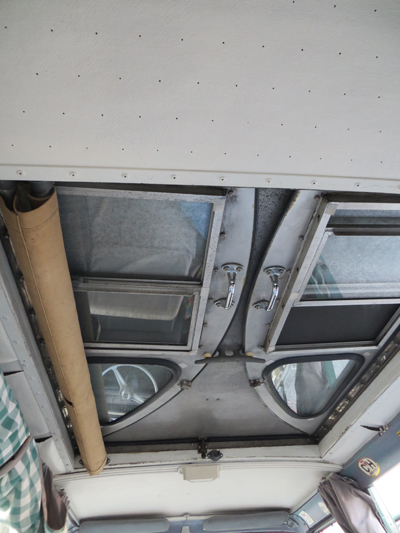 TEC camper open from the inside:
TEC camper top exterior- with awning case open: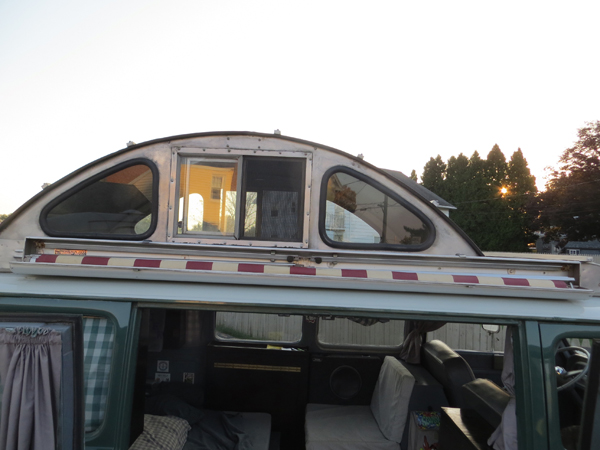 Mini Structo toy Corvair van- painted just right- just for fun: