Last month I bought a Press Release packet that was sent to Ford dealers introducing
"FORD'S NEW ECONOLINE SERIES, FOR RELEASE TUESDAY SEPT. 27, 1960".
There are three photos of the new models with a typewritten page underneath glued to the back of each.
I've scanned in the pictures and the press release for each and included them below: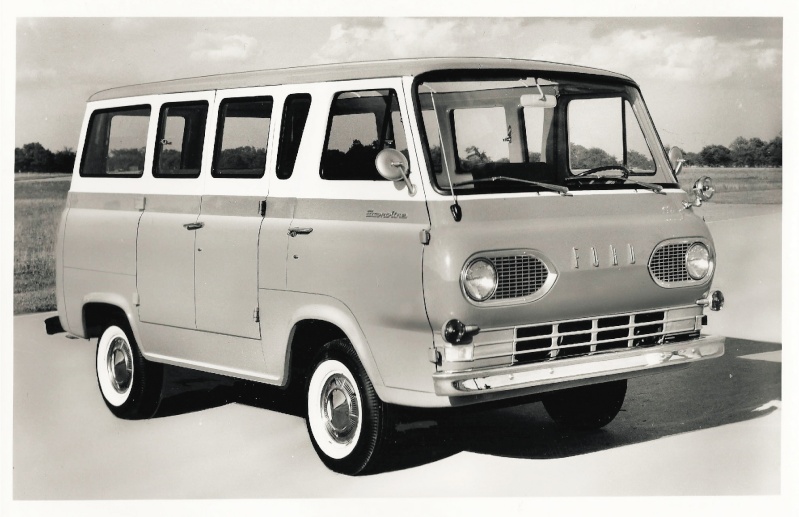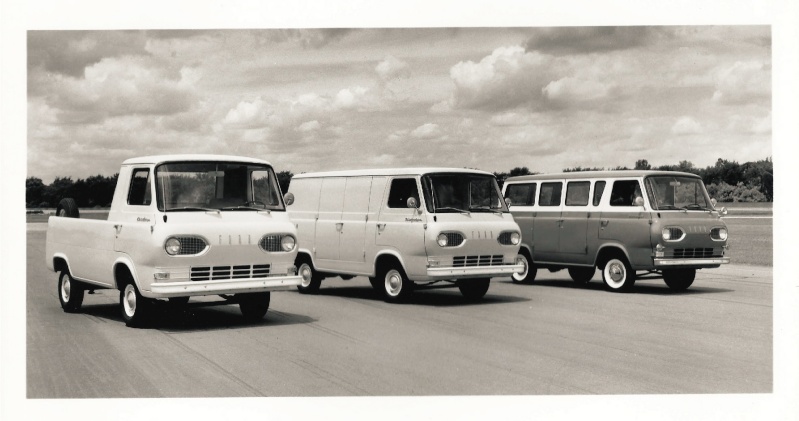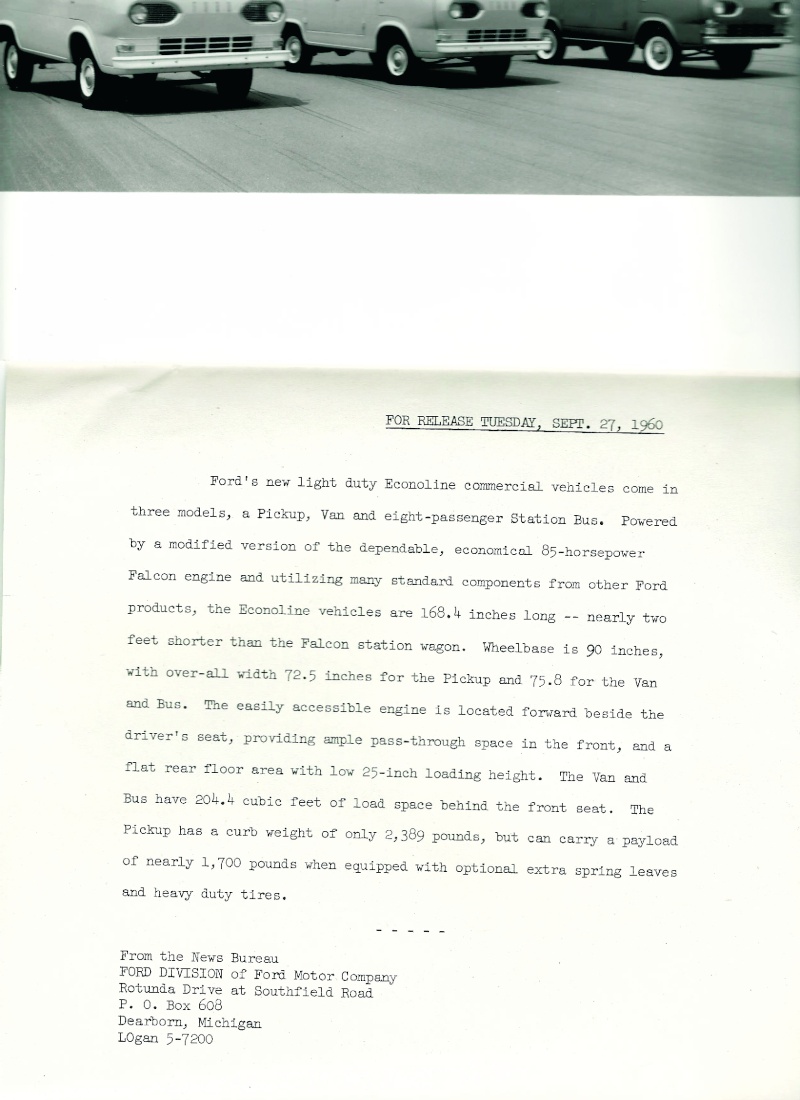 There are also three pages with information for the salesmen and two pages of 1961 Econoline specifications.
I'll get them scanned and posted tomorrow.