I knew I had to get it done. The leaf springs were metal-to-metal with the shackles and
body spring mounts. Obviously the rubber bushings, or what was left of them, were the original
half-century old ones. Removing and Replacing the spring bushings were part of my "laundry
list" of tasks to make my Econo a tolerable daily driver...
There were TWO challenges to doing this task. Of course, there was doing the actual work, but
just FINDING THE CORRECT RUBBER BUSHINGS became confusing at the least.
I did NOT want to buy an entire shackle kit ($$$) since the original metal was fine, it was the rubber
that was shot.
I
kind of
found most of the bushings but was not confident with all the sources, so I remembered "my guy." I've done restorations on Ford Falcons and I had a source who I thought
could consolidate the bushings into a single package. (*edit: I since found there is a member here
who sells Urethane Bushings, so this thread is just the rubber alternative, maybe next I will use his.)
After a few emails and calls, Tom, at McVeigh Truck Springs in Michigan I got my order: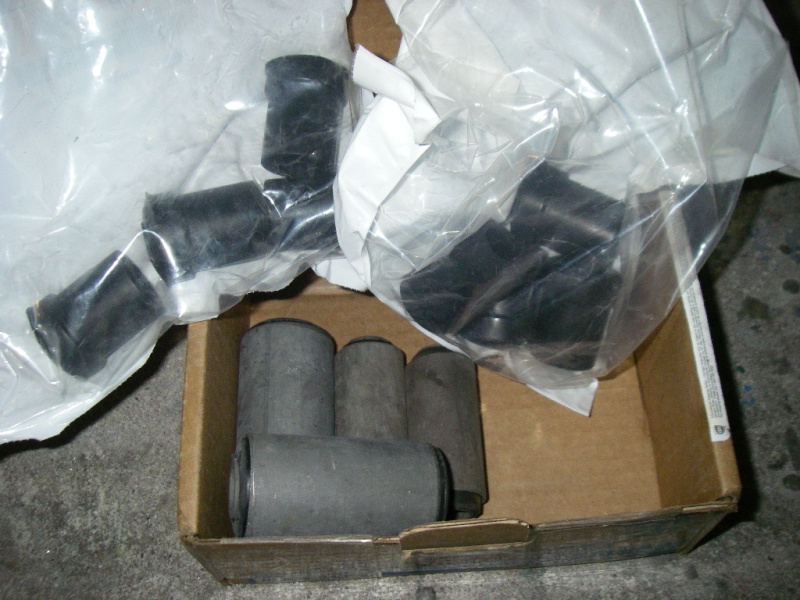 Tom's prices have been reasonable and shipping was minimal. I think I paid under 38 bucks for all
the front including the chassis bushings, and about the same for the rears. Shipping was like 7 bucks.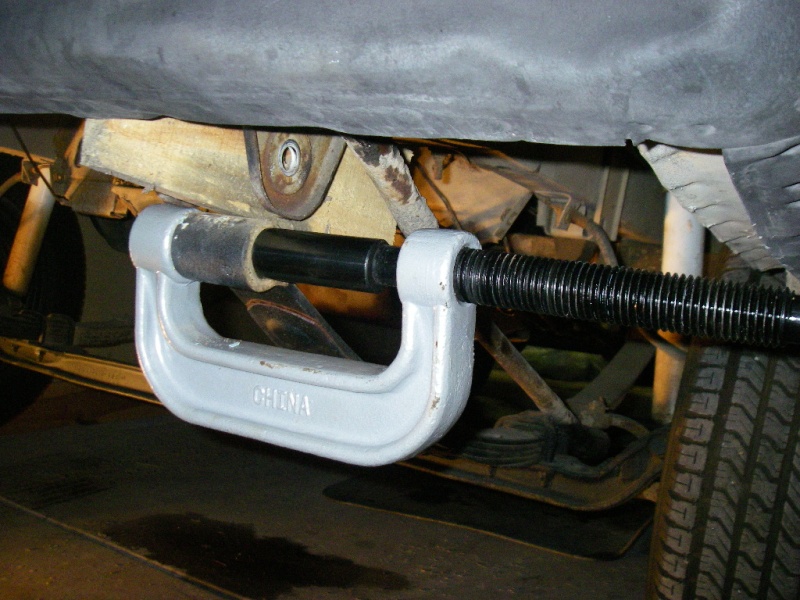 I did the front springs "in the car" since I wanted to do minimal effort, to just get 'er done. I may get
the springs blasted later and spray them with Slip Plate... ...daily driver for now, restomod later, ha.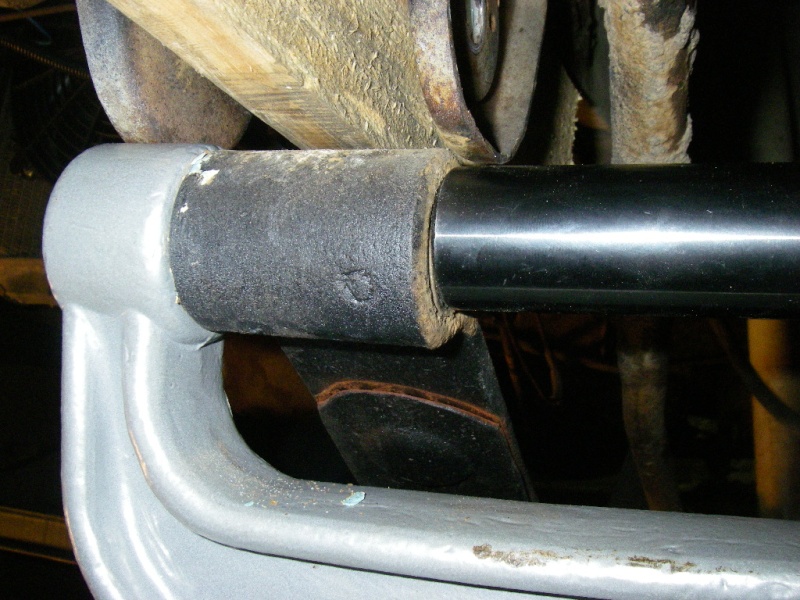 The pure-rubber bushings were easy to pluck out, the Metal Clad bushings required some "portable
press work." Ball Joint tools are a common way to do it, got to get creative with sockets as press tools.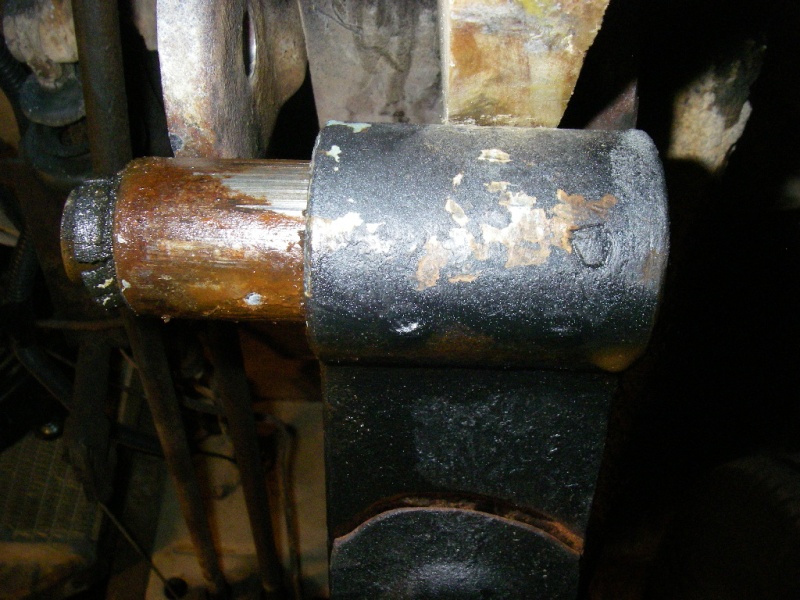 I used my Electric Impact Wrench on the Press, it was important to use penetrating oil to free up the
bushing.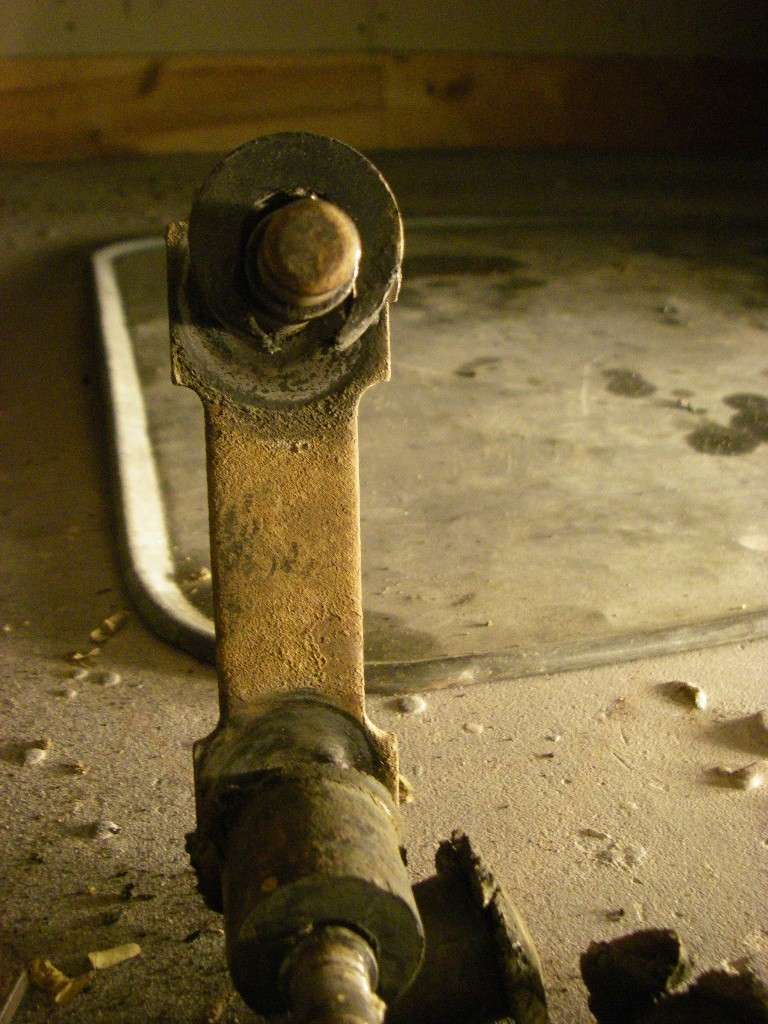 Poser shot. Literally metal-on-metal, could hardly wait to see the difference with the new rubber.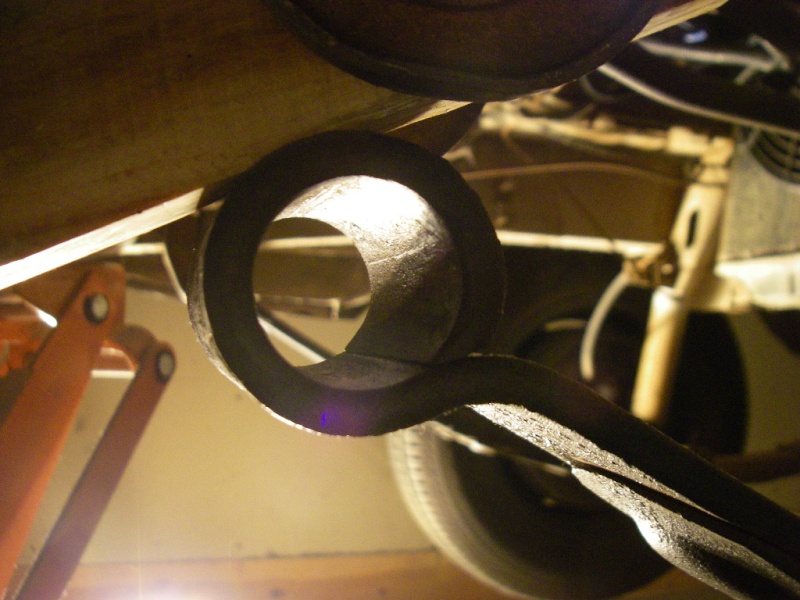 Made sure to use emory cloth to scrub out the leaf spring eye. The metal-clad bushings are an
interference fit, use common sense, ha.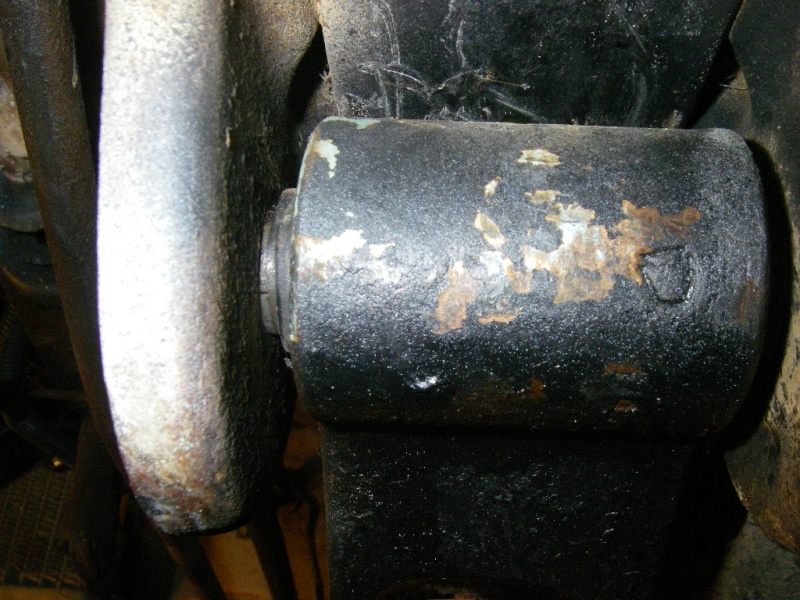 Same portable ball joint press tools were used to install the new sleeved-bushings. I coated the
sleeves with a thin film of moly grease to reduce corrosion and ease installation.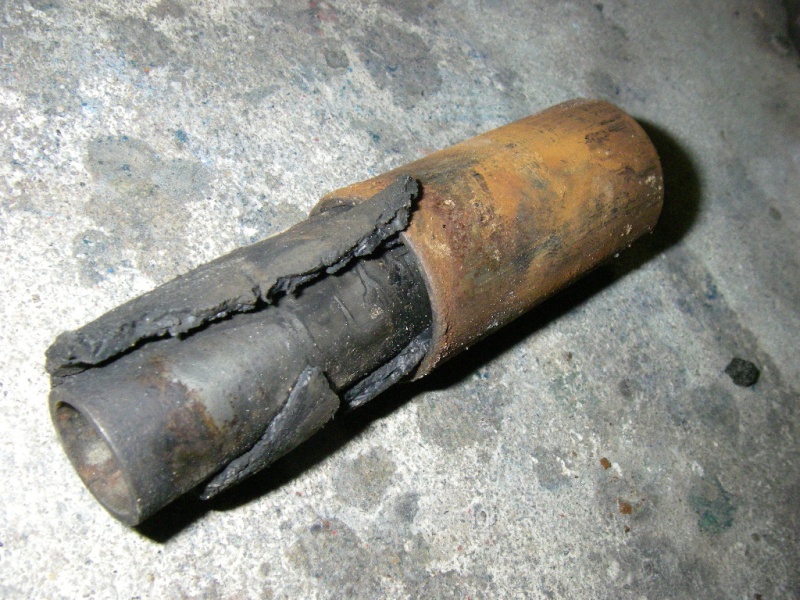 A little bit of reality. The second sleeved-bushing was a bitch. Realizing that the Spring Eye is
kind of "spring loaded" tightly around the bushing, I kept at it with the press tools, lube, and
a BFH on the Eye itself. Shocking the Spring Eye seemed to help, and once again, I was the victor, ha.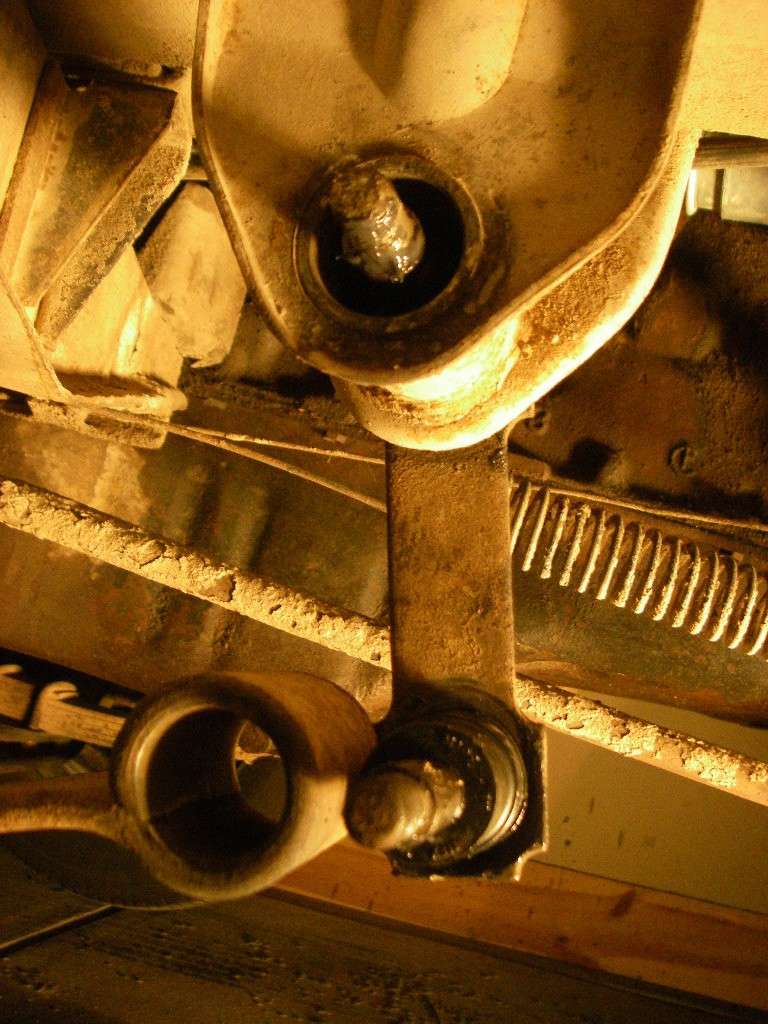 The shackle end was cake by comparison. Remembering to scrub out and lube the
Spring Eye and the Chassis Mount, the bushings fit with ease.
All up, the front bushing removal and replacement was good practice for the rears...
George
Last edited by SDEconoTruck on Sun Jun 13, 2010 12:22 am; edited 1 time in total (Reason for editing : nobody's perfect...)