Here's something I learned today.  
The passenger door on my project E100 pickup would never latch very well.  The shaft of the latching cog(?) rides in a sheet metal hole which was worn kind of badly.  No adjustment would get rid of the rattle motion.
I couldn't find latches to fit an Econo so I was considering to cut it apart, weld up the hole and re-drill it the right size.
Then I came across these NOS latches listed for a 1961 - 63 Falcon.  They fit perfectly in my 61 EPup.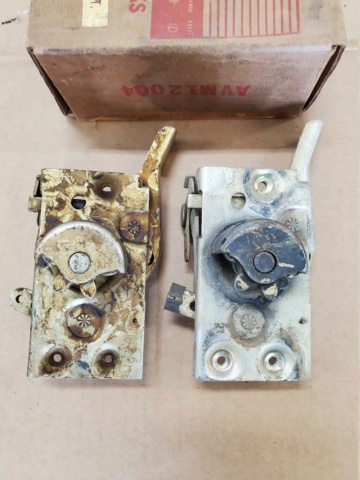 The original latch on the right.  The NOS Falcon latch on the left.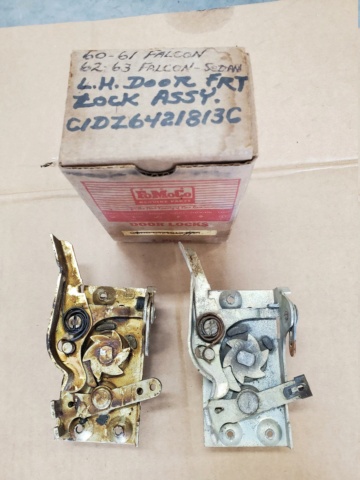 I just happened to see pics of these and thought they looked the same.  Googling "Econoline Door Latches"  didn't turn up anything useful for me.  I hope this info helps someone in the future.