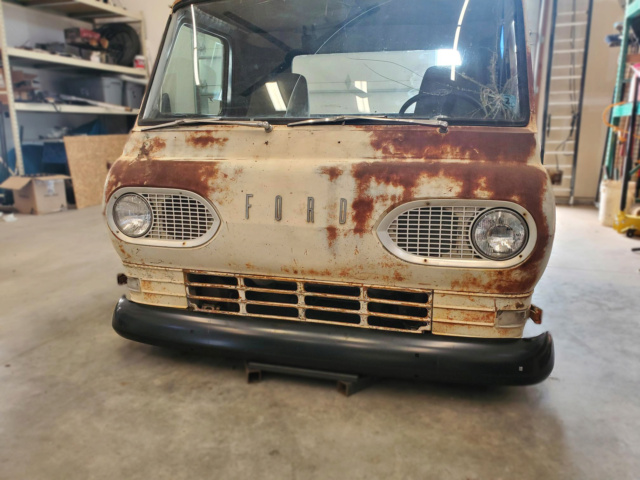 I've been contemplating whether to go with or without a bumper on the Econoline pickup.  Lately been leaning toward using a bumper.
This is from a '55-59 Chevy pickup.  It's brand new and super cheap from the catalog places online.
Just now tore it out of the box so figured I'd post some quick pics and see what people think.  
It'll need to be straighter and narrower to get it to fit better but I figured on that before ordering it.
Going to thimk awhile over the best way to cut and narrow.
It kind of looks like the Camaro bumpers on a diet of donuts and big gulps?