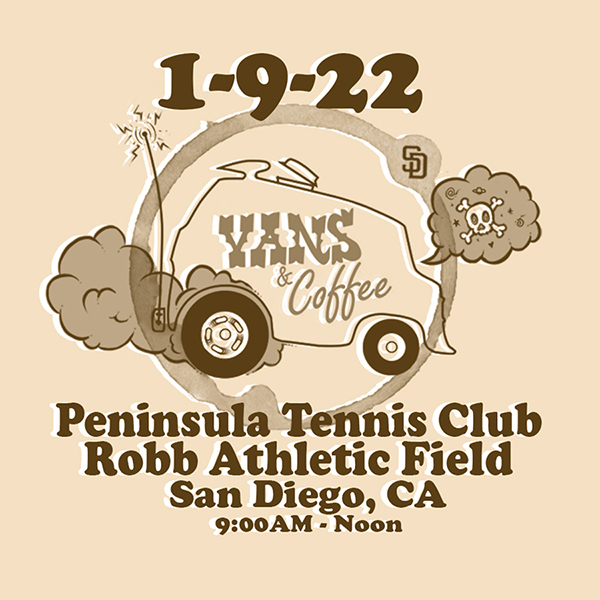 Peninsula Tennis Club
2525 Bacon St, San Diego, CA 92107
9AM - Noon
FIRST one of the new year!
We've hit this spot before, the entrance is off of Bacon. You'll get to try out the fresh new roundabout, if you thought that intersection was a mess before, just you wait it's a whole new different kinda mess!
Second Sunday of each month, location changes to keep it fresh, come on out.
Instagram: vansandcoffeesandiego for all your location needs
Everyone is welcome, See y'all out there!