Hi all,  I recently sold my A100 Pup - 'twas a lovely thing, but after my other half dropped her Harley a couple of years back it just wasn't being used.  A van made more sense...
So, after a fair old search I managed to find a first gen' G10.  He's running a 230 six with a 350 three speed.  Very sound, but at some point the whole van seems to have been skimmed with filler which has cracked, sadly, and the custom paint has long seen better days.  Interior is empty, roof vents leak, heater doesn't work, wiper switch falls off dash, doors need rehinging, windows drop out... Plenty to keep me occupied during lockdown...
He came over to the U.K. a few years back, just wondered if anyone on here might know him from his days in Riverside, California.  The wording states "Archie's Auto Detailing" which I guess was tongue in cheek - "Rim polishing and odor removal"!  The no. relates to a supplier of dentistry equipment.
My old A100 - pretty much unique over here.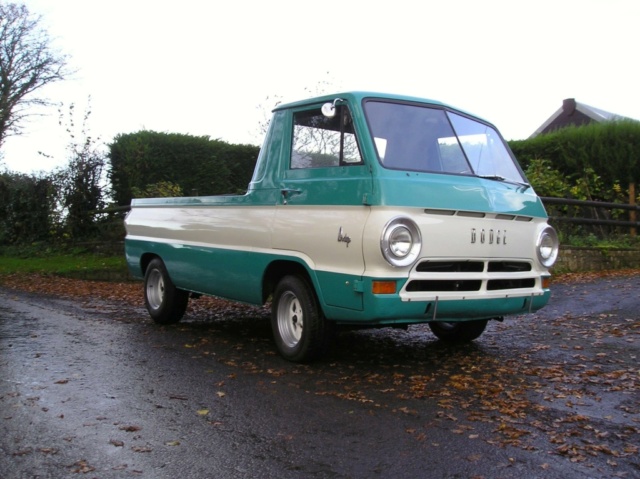 The "new" van... again, a pretty rare sight this side of the Atlantic.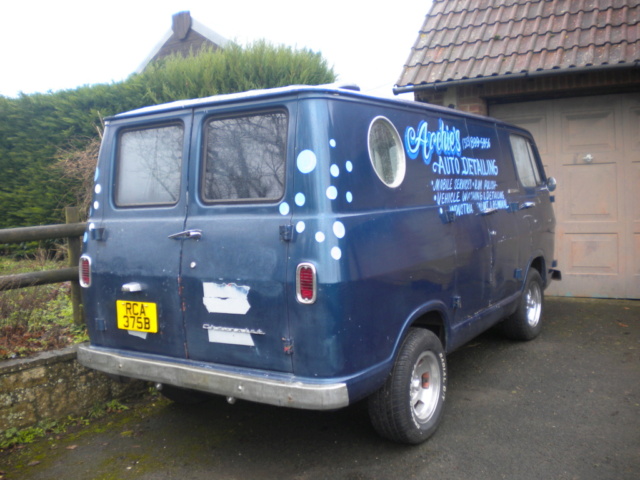 HOPE YOU DON'T MIND, I reloaded your pic's. If you use the 640 pix option when loading they wont get chopped off.   wideload
Last edited by Jaydub on Mon Feb 08, 2021 3:11 pm; edited 1 time in total