Hi there. New to the forum, new to vanning, new to it all. I usually stick to bikes and artwork. But was meaning to snag an early van of some sort to haul the bikes to shows and set up for display booths for my engraving work. Here in NC there were actually a good batch to choose from. But most were totally rusted out and rough motors. All except this one.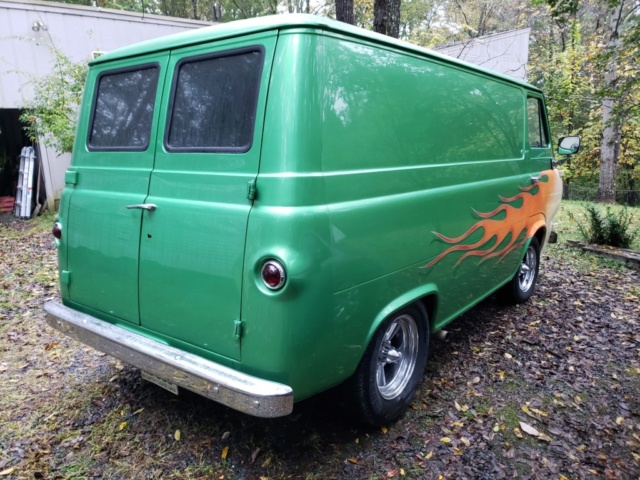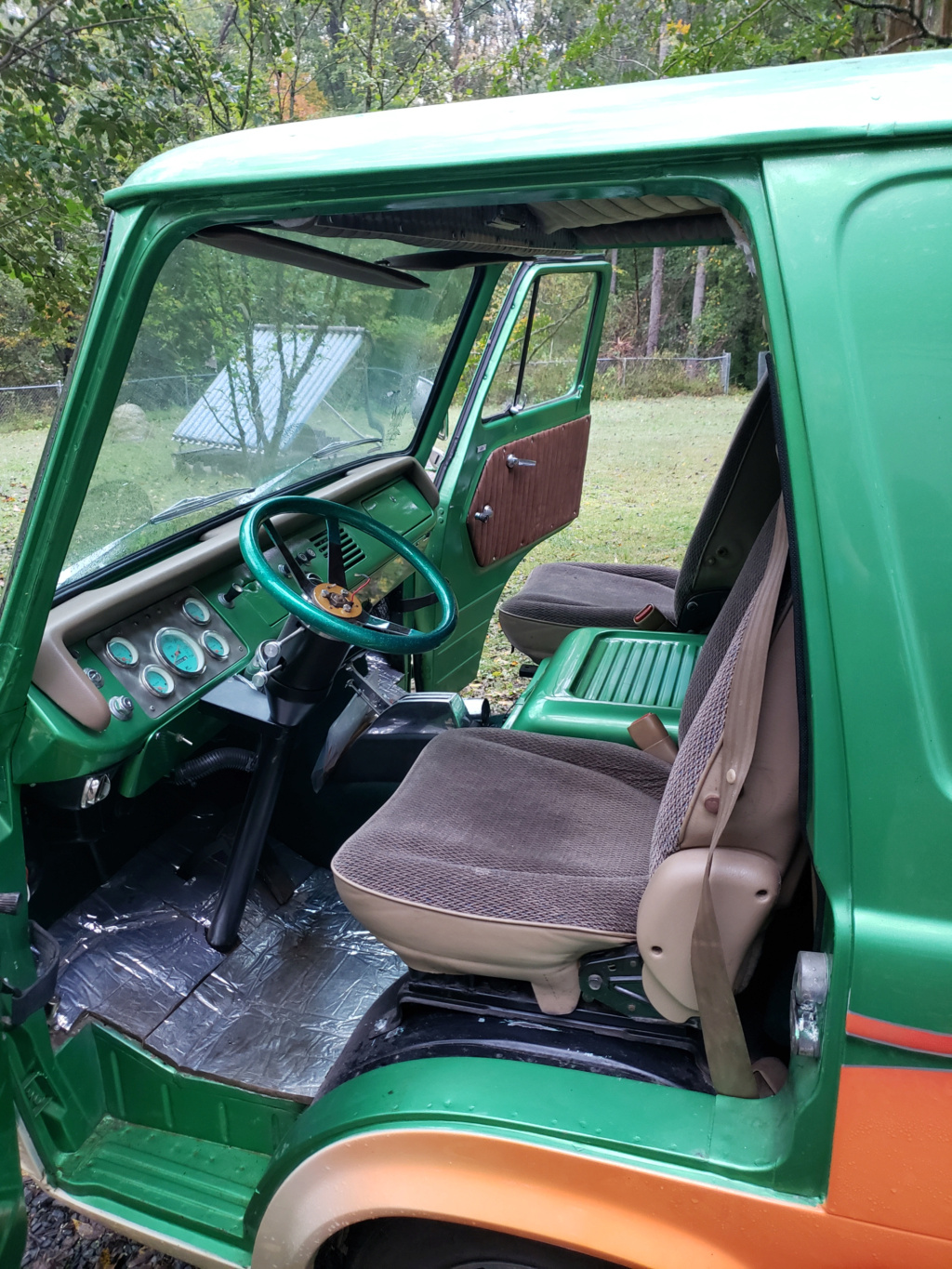 She's a 1967 Econoline panel. The previous owner was a bodywork and paint guy. He tore it all down. He did the sheet metal and paint and final assembly. Everything is super clean and hardly any rust anywhere on it.
The unseen though, is what he had a buddy of his do. Again, I'm not super familiar with this world. I'm still a vannin-infant. But apparently they dropped a 5.0L from a 94 Mustang, fuel injected. Use the same mustang rear end but kept the leaf rear suspension. They used a front end suspension and steering off of a Ford Aerostar van to lower it and get some function. So it has 4 wheel disc brakes. The previous owner tried to do some interior work but it was incomplete and so-so fit and finish.
It does need some love. The linkages for the controls could be a little tighter. The engine needs a tune up (all of the throttle and intake sensors seem tired). Might do a new, larger gas tank and upgraded fuel pump and filter. And the interior.
She runs and drives but not pleasantly. Yet. My first goal is to do maintenance or replacement on the suspension, adding a sway bar, get the engine tuned, and some other basic nic naks. Then it's on to the fun.
I'm actually pondering doing a carb swap to eliminate a bunch of electronics and wiring and sensors. Not sure. I'm going to redo 100% of the interior. That is up my alley and I'm looking forward to that. Need to stiffen up the front suspension cause it bottoms out too easy. Etc etc etc.
It's a blast though. Been loving the past few weeks diving into the van culture. Found the forum here which seems super cool. I've always documented my motorcycle work on forums and learned most of what I've learned about bikes from forum dudes with loads of experience. Looking forward to documenting the process with this van. We'll see.
If there's anything that stands out in anything I said above... advice... recommendations... anything... let me know. Super cool. Cheers!