Shaggy carpets might be cool but the amount of critters squatting in there freaks me out!  
I also have two young boys who love riding in the van but when I first got it there was only a bed in the back, no good. Here's how it looked when I first bought it.
(BTW, all my pictures have been cut lengthwise while posting here but if you click on them you'll see the full picture)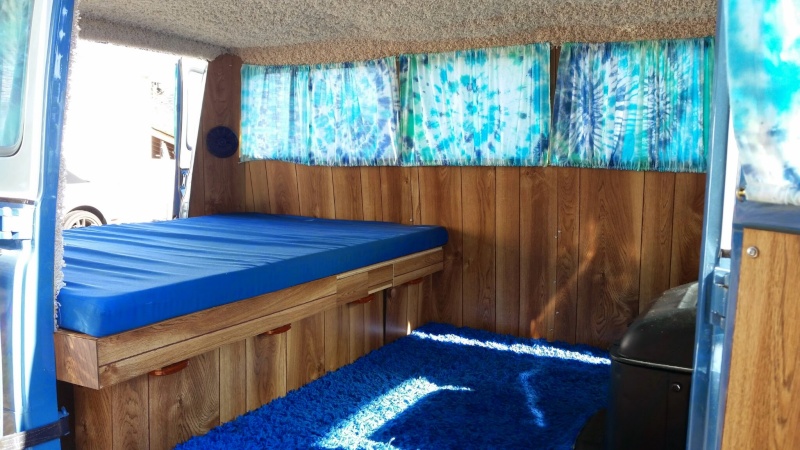 First thing was to gut the interior. I kept the ceiling, for now, but it will be coming down later on as well.
So I went looking for a bench that could take care of my boys and double as a bed if needed. I also have collectors plates on the van so I'm limited as to what I can use, gotta be either original or Era correct.
A friend gave me this old reclining bench. The upholstery was trashed but the frame was fine and it will hopefully look old enough to keep my collectors status.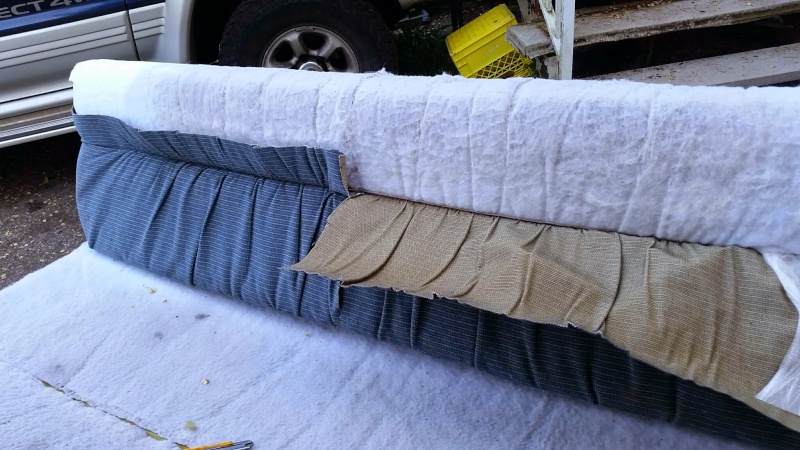 It was too wide so I cut it in 1/2 and took 12" off the center, inserted some reinforcement tubes inside and welded it back together along with some tabs at the feet and a flat bar at the back for the seatbelts.
Added some paint, 3/4" plywood (stained and varnished) and I'm back in the game!
Almost forgot... I really like the simplicity of how the bench originally attached to the floor. So I went ahead and tig welded some grade 8 bolts to use the original slots in the floor. Works a charm!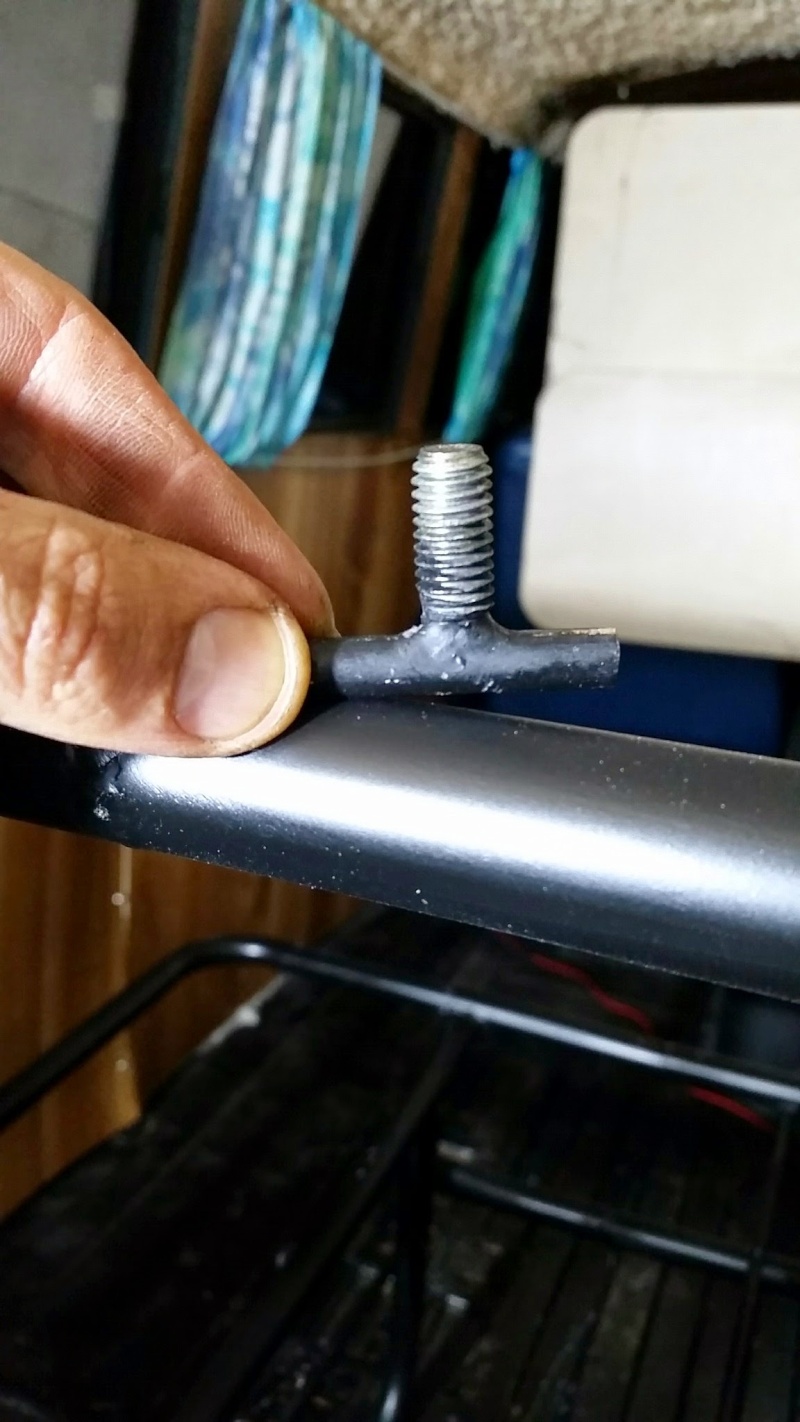 Last edited by Abitibi on Mon Jun 29, 2015 8:51 am; edited 3 times in total