Finally picked up the Van Monday evening! I was glad to see it, but I have to admit I was a little disappointed in the overall shape of the van, but I guess that just means I get to have more fun fixing it up!
[img]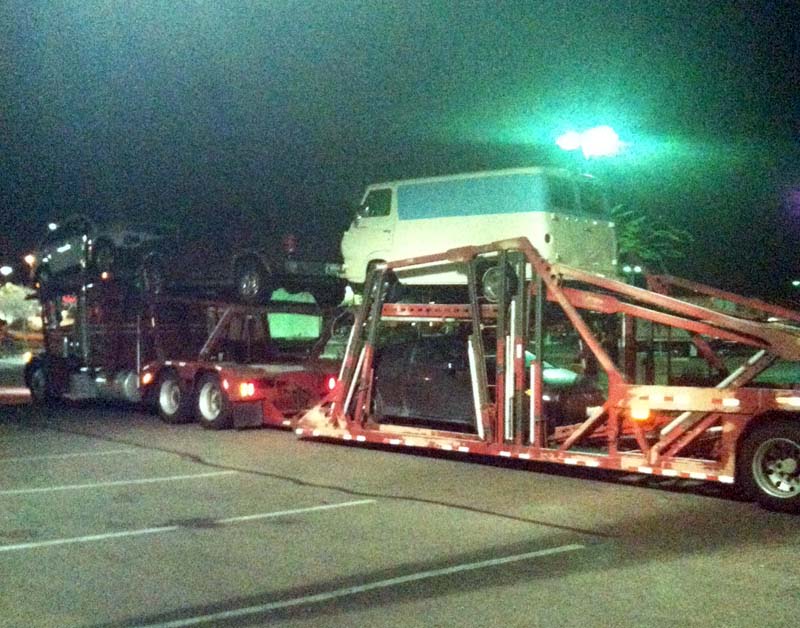 [/img]
After getting it off the hauler, I drove it 60 miles to the storage place with with my girlfriend Amy following in another vehicle. It was fun to drive...especially with the 3 speed on the column! On the freeway, it was a little scary...maxed out at about 55 mph and the play in the steering got more noticeable with more speed.
Brakes were great and overall it drove well.
[img]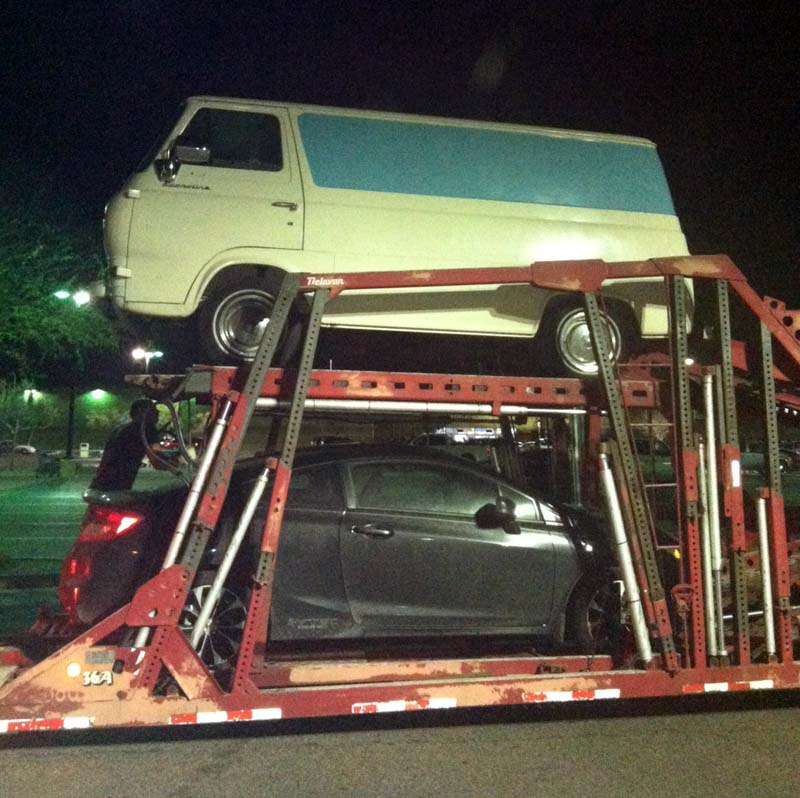 [/img]
The next morning before heading back to Abilene, I took it in for Title and Registration. It was more relaxing to drive on the surface street in the daytime and I got more comfortable with the handling and operation.
The Van is going to sit until I move back to Arizona (except for periodic trips back) or I might trailer it out to Abilene and start working on it here. But for now it's sitting happy in the storage itching to have those dents removed! lol
[img]
[/img]