(Hit the quote button to see the url and img stuff)
The result you want:
#1 - Drag your image from iPhoto to the desktop
#2 - Go to servimg.com (setting up an account is free and only requires an email address)
#3 - Don't hit the advertisement's "Download" "Play Now" or the "You have 1 new message" crap
Click on "upload" (left side). Then click "Choose File". A "choose file box will appear".
Drag the image from the desktop to the "choose file" box
Click 'Choose"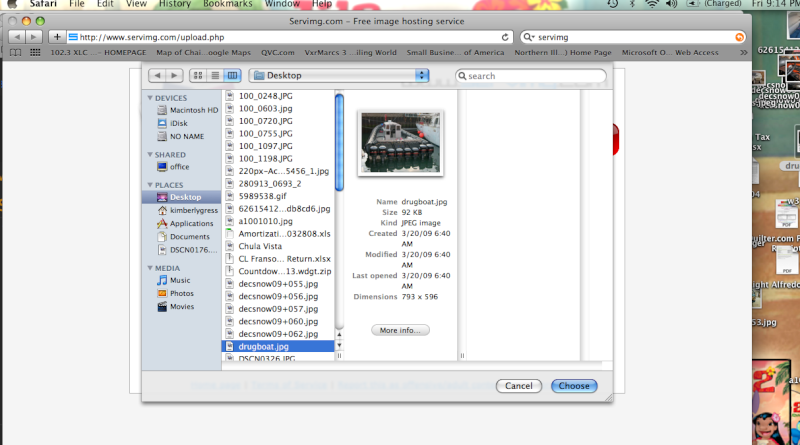 #4 - Click 'Host it"
#5 - The image with a buch of links will appear
#6 - Copy 'n Paste the BBcode link for "image" (as shown above) to you Vintage Van post.
It's a lot easier than is sounds. Trust me