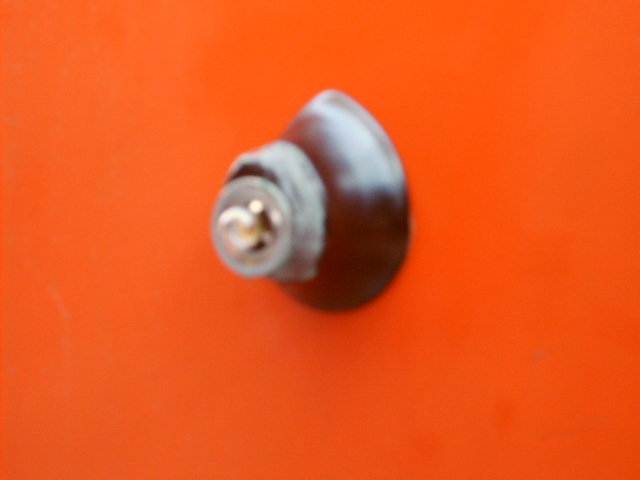 A previous owner had filled the original holes and relocated the light and plate to the rear bumper. I had to lay out 2 holes as close to the stock location as I could determine. The holes are 1/4" diameter; one for a locating tab/wire and one for a 1/4" carriage bolt.
The stock lamp socket was rusted out beyond repair so made one with modified parts(NOS lamp sockets for these are $85 ea, yikes!).
The green stuff is marine grease to help prevent corrosion between the top and the base.
63