Well, I'm into the next realm past my second axle flip....
I still have what I consider pretty bad bump steer....
What I'm going to attempt to do to fix it is to build and install a cross-steer setup to bypass drag link geometry issues....
The cross-link will be parallel to the ground and nearly four feet long so there will be little arc of travel vertically at the passenger-side end.....
I have already posted some pictures of bell-crank fabrication in my "Axle Flip 2.0" thread, but will post subsequent pictures here because it's really a new project....
Here, I've cut the center hub hole and drilled two of three mounting holes in one of the aluminum spacers...Once all of the holes are accurately cut, I cut the outside shape...
This big circle of 1/4 inch aluminum was the leftover from fabricating my fan shroud....I have the coles cut for one shim and a second marked out for drilling...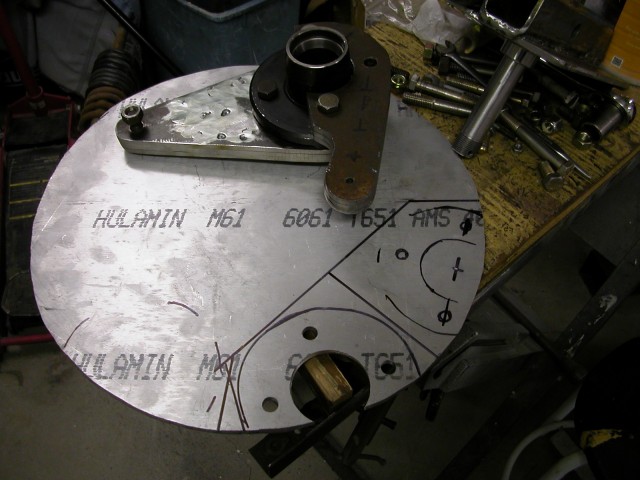 I start with the hole saw cut and next, the hole right above it....After that I bolt one of the previous pieces to it to use as a pattern to drill the other two holes...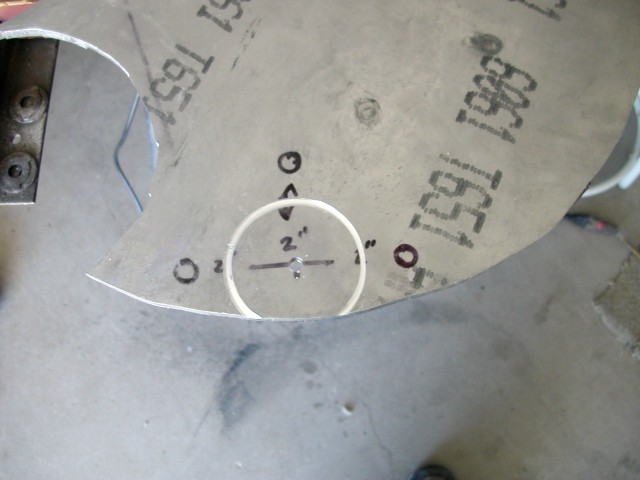 Here, the hub with the arms on it is hanging in place and I have a piece of angle tied to the existing drag link to determine length to order and to check if enough range of motion is available...