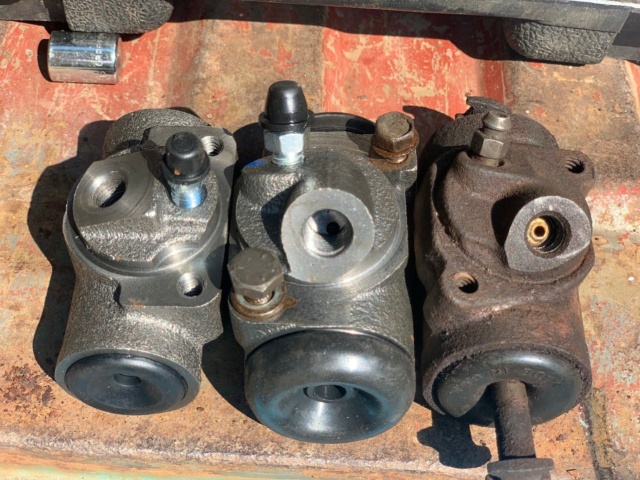 We have started upgrading the brake lines and replacing the single master cylinder.
when I took the back brakes apart I noticed that the cylinders were definitely not the7/8"
or 1 1/16" that we had expected. They have offset bolt pattern like the fronts and when I took them apart they are 1 1/8" bore. I  have searched a Bunch and cant find any reference to that size for these vans and the part number on the cylinder doesn't show up.
also the 1 1/16" Cylinders and rebuild kits seem to be scarce.
Any suggestions on what size cylinder would fit the backing pates I have on the rear?
Rear end is a 12 Bolt, brake shoes are 2 1/2" wide.
could just be PO with some Frankenstein parts?
pics posted