Russell's '66 GMC HandiVan

AzDon






Number of posts

: 713


Location

: Lake Havasu Az


Age

: 67


Registration date :

2014-01-20


Russell






Number of posts

: 697


Location

: Chula Vista, Ca.


Age

: 63


Registration date :

2015-12-08

vanny wrote:Is it for sale Russell? And if so, what are you asking for this great looking Van?
It is for sale. I listed it for $14,000 hoping to get $12,000 but I've been having trouble keeping it running cool for long distance. Yesterday I changed the thermostat and re-set the timing and it was running the freeway at 200 steady then it started sputtering like it was going to die. I pulled over thinking of calling a tow truck and decided to drive it home. It stayed at about 200 and ran well for about 20 miles and started sputtering again. I made it home and parked it. Maybe fuel filter? maybe distributor?
If someone showed up with $10,000 I'd let it go and drive my Chevy instead of chasing problems.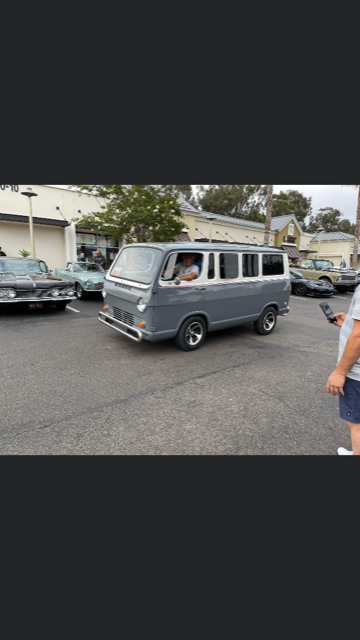 Russell






Number of posts

: 697


Location

: Chula Vista, Ca.


Age

: 63


Registration date :

2015-12-08

Turns out it was a clogged fuel filter. I cleaned the tank really well but it is 50+ years old. I put 1 filter above the rear end out of tank,(dirty one) and another before the fuel pump. Looks like the first one did a good job at catching most of the crap in the tank. There is a new sock screen on the pick up tube also.