I took these off of my '66 Sportvan Deluxe.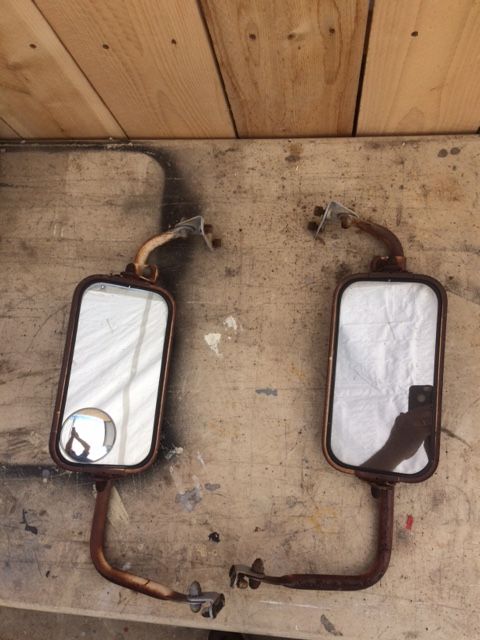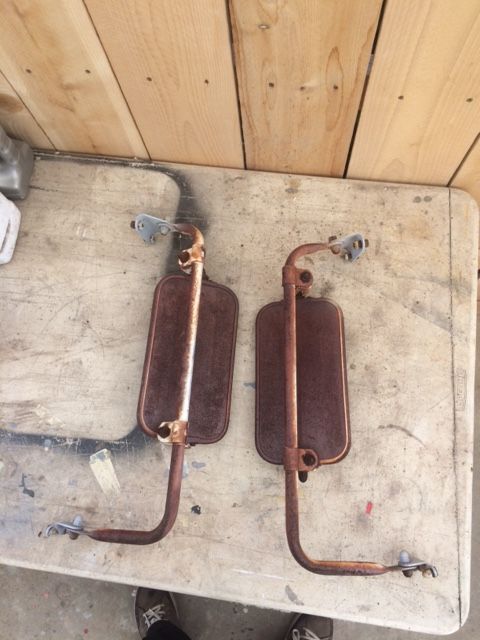 They are complete with brackets, bolts etc. glass is good. patina.
I don't know what they're worth? I told 1 person $200 and got no answer?
PM me a offer and I will sell them to someone who needs them.
Look close at the mounting brackets, the bottom seems to be for a Deluxe only because of the belt line trim, different from other Vans these years?
http://www.vcvc.org/showthread.php/31004-Side-Mirrors