Just watching my grandson at swimming lessons this morning...
The woman on the dock is the instructor the kids call miss Kathy. She has been teaching kids to swim at this camp since she was in high school. She taught my wife to swim when she was a kid.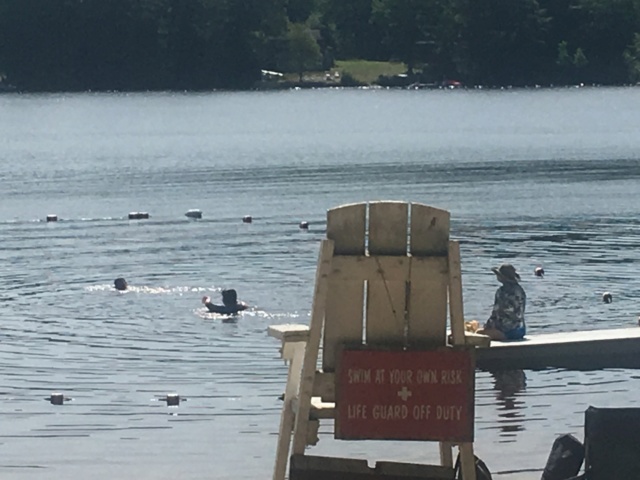 This is a special place where generations of the same families and friends gather every summer to reminisce and create new memories. Campfires, spud nights, washer tournaments and Sunday morning breakfasts are just part of the fun times shared here.
 My grandson is now with friends catching frogs in the creek. Nice to get him away from video games and enjoy nature for a change of pace. The teenagers leave to work or go to college and you don't see them for years but then they start families of their own and come back to give their own kids the camp experience. A lot of work gets done by volunteers and to be honest, some of my fondest memories are of the laughs we had while working on the cottages or campsites. We've lost a lot of our older campers in the last few
years and it's kind of a reminder to those of us who are getting older that we need to relax and enjoy this place of natural beauty!!!