Front Disc Brakes 2019
I am taking a list of persons wanting disc brake brackets. I am currently working with the manufacturer to produce another batch of the more popular M1D80TA bracket.
If you would like a set for your 1964 to 1970 G10 Van this is the time to get your name on the list and buy them as they are made in batches at about 12 to 18 month intervals.
If you have questions or want more information on pricing/ delivery or ordering You have to Email me at
m1dadio@gmail.com
with your requests.
If you are new to Vanning or the idea of disc brakes and want or need to learn more about this disc brake set up; use the search feature above and search "disc brakes 2014" , Front disc brakes 2015 and/or "Disc brakes" . You will find tons of information from the many vanners .
M1D80TA on my 2nd gen I apologize for the image size (I cant seem to get that right) Click on the photo to see the complete image.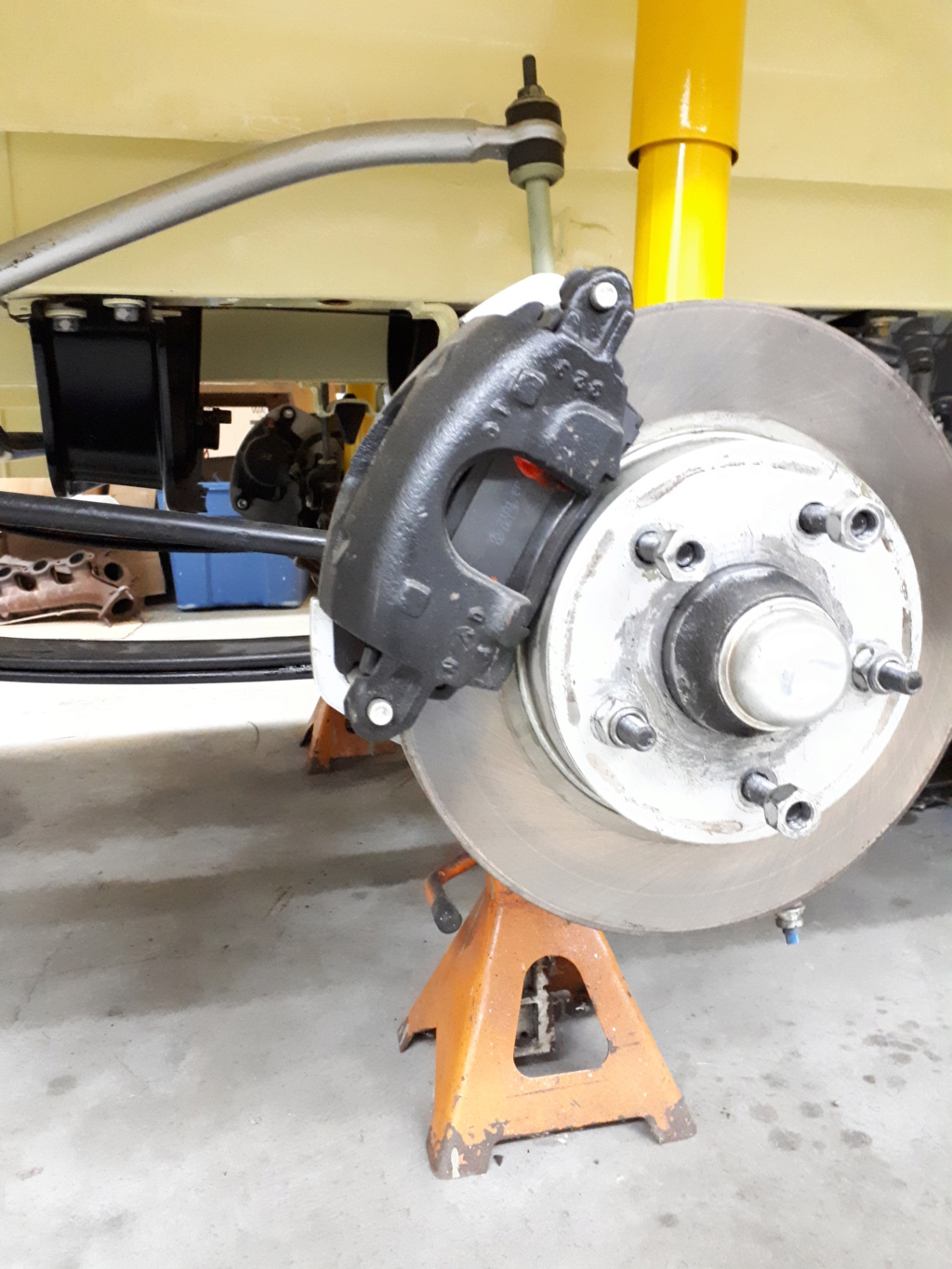 You need to consider your wheels when changing to disc brakes. These photos are GM 15 X 7 factory rims with 3.75" offset they fit with a country mile of clearance. Most modern 14" wheels will fit, some will with a little grinding off the calipers, some 14s especially older wheels may not fit onto this disc brake set up.
Thank you
M1D