Tore out the old paneling and subfloor on the 64. Surprised to see the interior walls and doors still the original color. The floors look good but it did take a good hit to the lower driver side rocker at one time. I'll see if it can be fixed or else I'll swap in the other rocker I was going to use on the GMC.
When I jumped inside it felt like I was standing in a rowboat so I crawled underneath to find all 4 shocks were missing. Found all the electrical switches and at one time someone even labeled all the wires under the dash. The wiring looks good through the engine compartment and rear but will get rewired after I get the engine in. The original headliners, kick plate and floor mat are still there to. In the ash tray was a title from 1982, it was owned by a doctor then.
There are also a few pictures of my poor rusty GMC. I was out of commission for 4 years rebuilding my knees and shoulders so it sat and rusted more. I'll figure out what to do with it after I get what I need off it for the 64.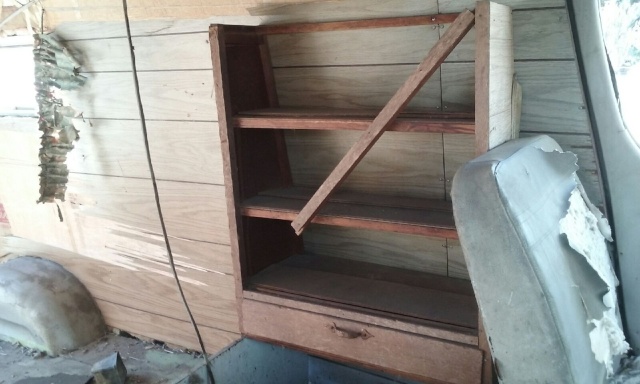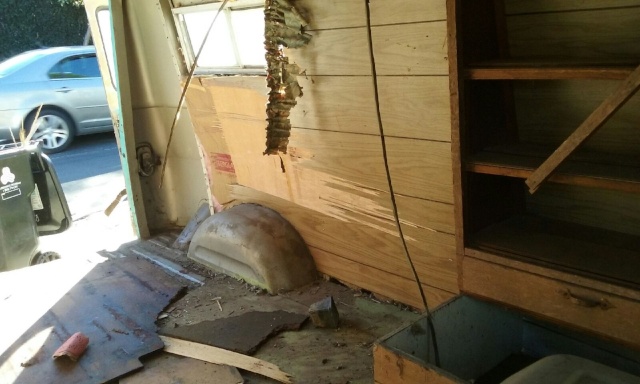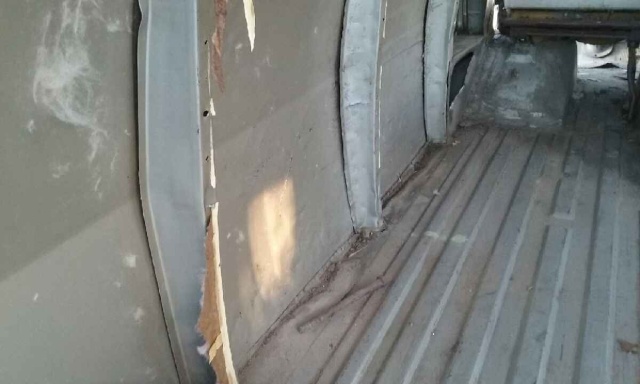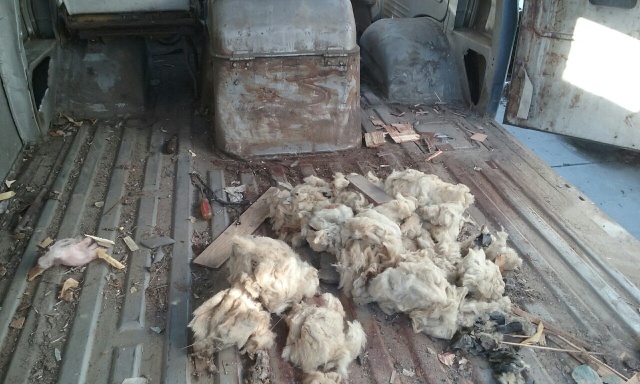 This crap came out of the side door!