Vintage N.O.S. 60-70 era Hippie Surfer Van Moon Windows

DanTheVanMan

Commissioner





Number of posts

: 7578


Location

: *** Sunny Fernandina Beach, Florida ***


Age

: 52


Registration date:

2008-10-08

http://cgi.ebay.com/ebaymotors/Vintage-N-O-S-60-70-era-Hippie-Surfer-Van-Moon-Windows_W0QQitemZ200414177909QQcmdZViewItemQQptZMotors_Car_Truck_Parts_Accessories?hash=item2ea99daa75
_________________
DanTheVanMan
1965 Chevy G10 Sportvan Custom
1966 Chevy G10 Panel Van (Pro-Street)"Mean Green"
1999 Chevy Tahoe 2DR 4x4 Z71
1984 Jeep CJ-7 Laredo, Restored
1999 Buell S3 Thunderbolt
1992 Sailfish 180 Pro Flats Boat
My Mini Gallery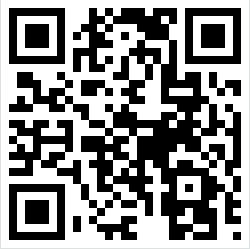 G-Man

Mayor





Number of posts

: 30745


Location

: Fowlerville, MI


Age

: 53


Registration date:

2008-05-06

http://cgi.ebay.com/ebaymotors/70s-Custom-Van-Rear-Bubble-Windows_W0QQcmdZViewItemQQhashZitem439c096eb4QQitemZ290380672692QQptZMotorsQ5fCarQ5fTruckQ5fPartsQ5fAccessories

chester42




Number of posts

: 1378


Location

: Homosassa,FLA


Age

: 72


Registration date:

2009-04-06

I just purchased the moon windows for the 64 G 10

DanTheVanMan

Commissioner





Number of posts

: 7578


Location

: *** Sunny Fernandina Beach, Florida ***


Age

: 52


Registration date:

2008-10-08

Cool! I bid on these. We'll see what happens......
_________________
DanTheVanMan
1965 Chevy G10 Sportvan Custom
1966 Chevy G10 Panel Van (Pro-Street)"Mean Green"
1999 Chevy Tahoe 2DR 4x4 Z71
1984 Jeep CJ-7 Laredo, Restored
1999 Buell S3 Thunderbolt
1992 Sailfish 180 Pro Flats Boat
My Mini Gallery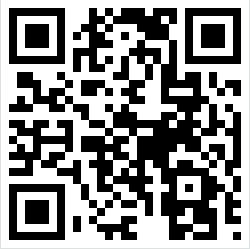 mountainkowboy




Number of posts

: 1064


Location

: Apple Valley, California


Age

: 56


Registration date:

2009-01-31

If I didnt have the giant glass teardrop windows in Ester, thats what I would be lookin for.

Mandos




Number of posts

: 155


Registration date:

2009-01-15

I was never a fan of cuttin' holes in the sides or tops of those beautiful panels!

Maybe to replace a busted one that's already there, but it's sacrilege to cut that sacred steel!

chester42




Number of posts

: 1378


Location

: Homosassa,FLA


Age

: 72


Registration date:

2009-04-06

When I bought my 64 it had triangular plastic ones . the holes are large and will be better to put these bach rather than to try to weld in patches in that big flat side of the van
later