I decided to drop the 3-speed trans in my '65 E-pup to replace the front and rear seals. Getting it out was a fairly simple job done in about 30-40 minutes by myself. It helps that I didn't have to pull the bell housing and clutch assembly -- just unbolted the trans from the bell housing and pulled it out.
The trans was caked with decades of black goo. The Ford 3.03 trans has a small vent hole on the top cover and it was buried under about a half-inch of crud. Having that vent hole plugged can cause leaking around the seals, which may explain why the rear seal on my trans was leaking so badly.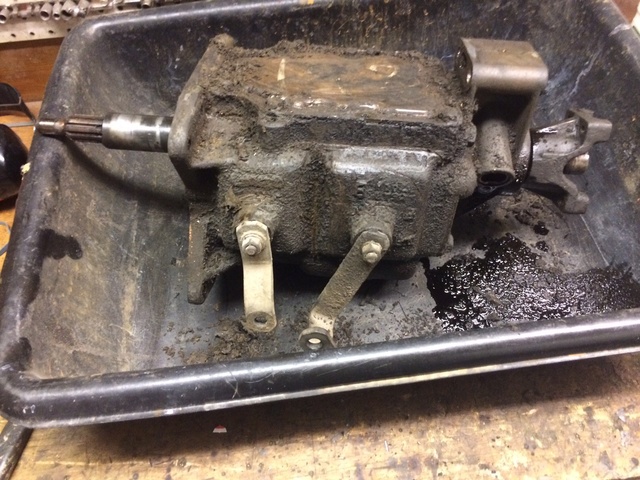 I spent more time cleaning the trans than I did getting it out of the truck and disassembled.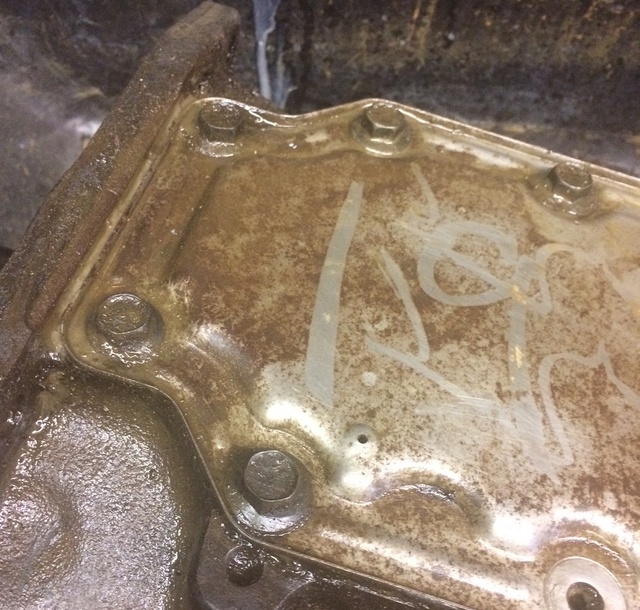 This vent hole needs to be kept open or the trans will leak around the seals.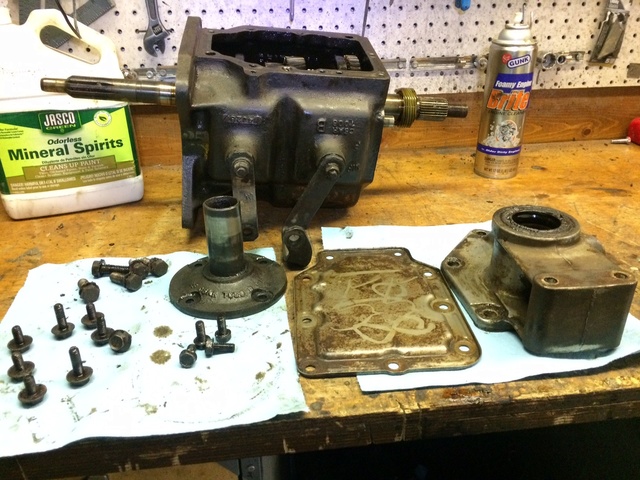 Taking it apart was pretty easy. Getting the seals out was a bit of a challenge. It would have been easier with a seal-pulling tool.
Nothing scary inside, thankfully.
A new gasket set and front seal were easy to find. (felpro TS80108 for the gasket set). However, my "heavy duty" '65 pickup with a 240 engine apparently had an unusual transmission. All the local parts stores listed a half-ton Econoline for '65, but the Heavy Duty model is considered a 1-ton. The rear trans seals for the half-ton were all the wrong size for my transmission. I finally went with National Seal, part # 473234, which was listed for the Falcon Club Wagon. It had the same inner and outer diameter of my output shaft and seems to be a good fit. No leaks so far.
While the 3.03 trans is reasonably light, I didn't feel like bench pressing it back into position. Since I didn't have any handy friends to help, I tack welded a plate on top of a scissor jack and used my air ratchet to crank it up and down. Worked great and made the reinstall much easier. Here's a short video testing the lift: