hey guys,
 Here are a couple pix of my front doors. Both have cracked in the same spot.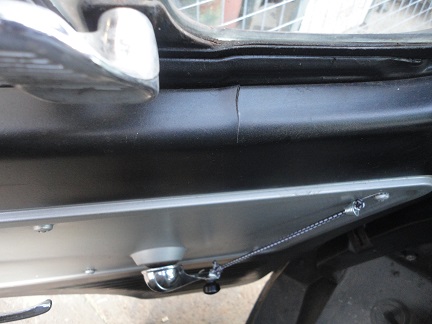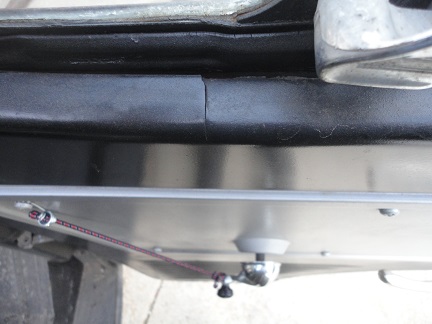 I'm wondering why?? My best guess is the wind catching the doors or just opening them too hard, too many times. (??)
I'm going to be buying some gaskets, to replace mine, and I figure I'll just weld them up then and plug weld a brace in there as well. Any suggestions?? Have any of yours done this??
Also, I think my regulators need a little attention as well. As you can see, I have baby bungee's holding the handles to hold the windows up. They want to roll down on their own, if not. They were really sticky (dried out and a little bit rusty) so I shot some white lithium in there and now they want to come right down. Any idea what I'm in for before I pull out the regulators?
Thanks,
 Chaz