Hey guys,
 I have been working on cooling my 292 since I can not go more than 4 miles down the highway without it getting hot. In town, and idling, it's OK.
 I have talked with several of you and it seems I need a belly pan and/or a cooling tunnel. Since I could not find one for a reasonable price, I'm building one. I am also, basically, building a cooling tunnel, regardless if the pan cools it enough, as I would like for it to be a cool console. I won't cut in the holes to make it a cooling tunnel if the belly pan works.
 History:
 I put a 292 in my van as the 194 was shot...........and I like power.

I also put in a larger aluminum radiator (custom altered by me) with 2 - 11'' electric fans. (I'm going to switch them to be able to turn off with the ignition, in the winter for more heat, and off of the engine thermostat in the summer to take some of the heat out of the doghouse when I stop.)
 The radiator was a bit taller, as well as the 292 and Weber carb, so I flipped the dog house lid and modified it for the carb.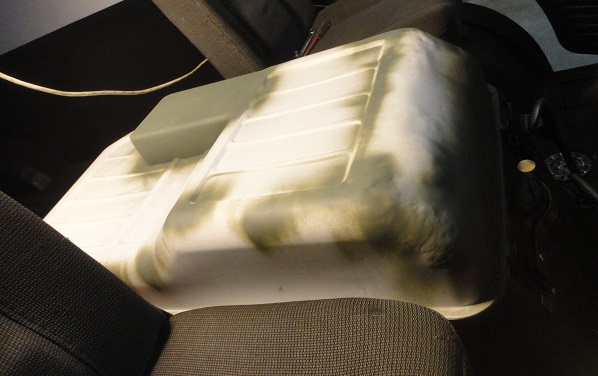 The next thing was that the radiator also dropped a little lower so I made a guard out of 2''x2''x3/16'' angle iron to protect it. It will also be the mount for my belly pan.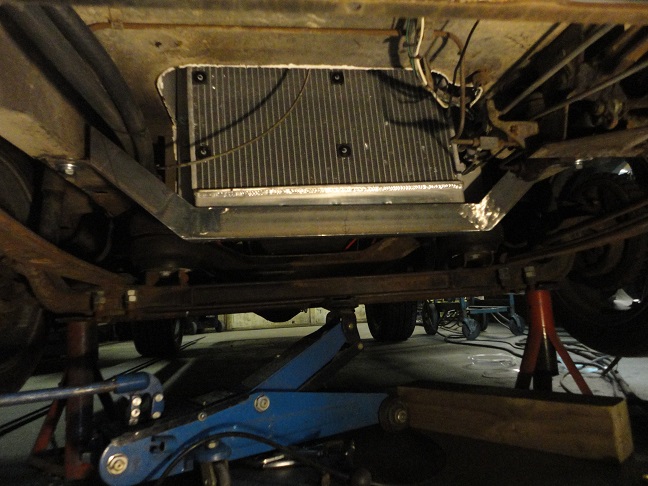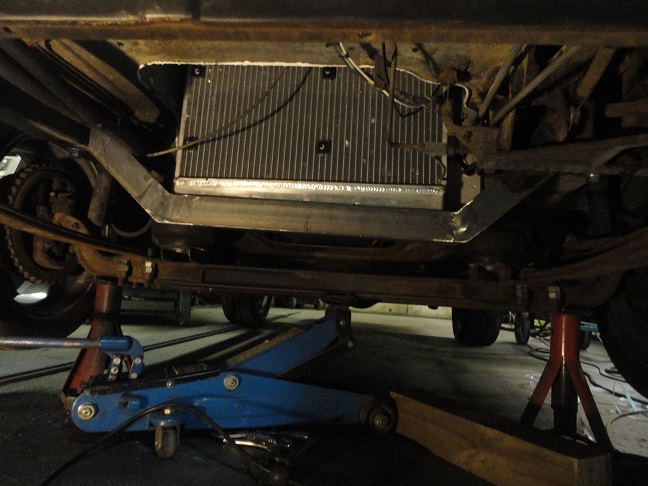 So now the belly pan. I made it from 1/8'' aluminum and it will be attached to the guard and run all the way forward. It will actually extend down an inch below the front splash pan and about 2 inches or so forward of it to create a scoop.
It also has 3 louvers in it, 2'' wide front, 2 1/2'' middle and 3'' wide rear that extend down a little more each time as you go back. I'm hoping, between the scoop and graduated openings of the louvers, that it will pick up a lot of air BUT, I also know from my heating and air friends, air can do some weird things.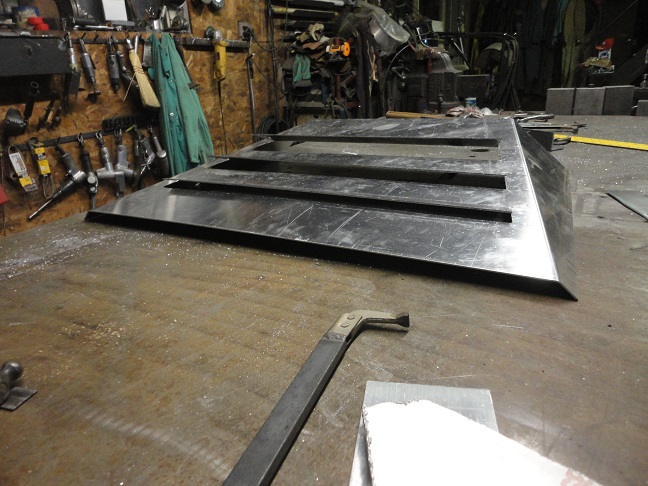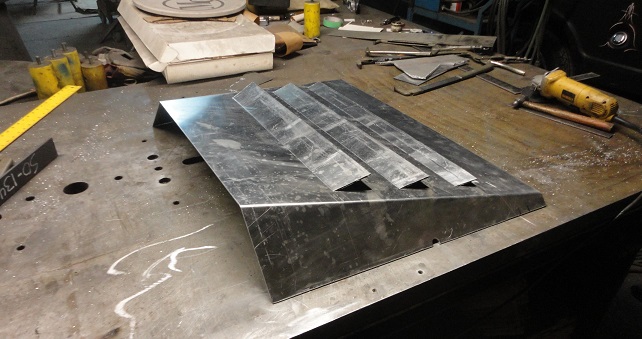 So there ya have it so far. I still have to weld a front mount to both the pan and the frame and close up the sides of the louvers and put center braces in them to stiffen them up. I just thought I'd fire off some pix now in case one of you have any other suggestions or advice.
Enjoy, and I hope maybe this might help someone else in the future as you guys have sure helped me a lot!!
Chaz