I decided to change heater hoses while I was doing other things and when I pulled it down, it looks like someone did some modifying.
Here is the heater: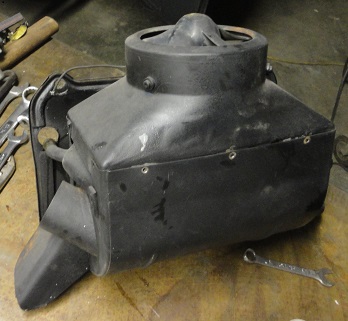 Here are the connectors from the hoses to the heater: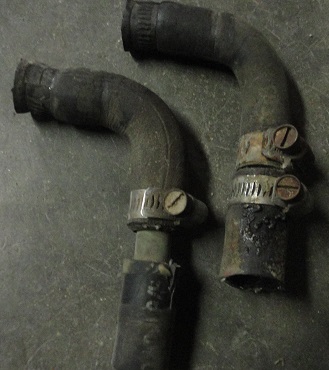 Here is what the front wall looks like. There is a hole in upper right that is not stock, or at least has been modified. And the bottom right corner of the rectangle opening has been hacked and folded down.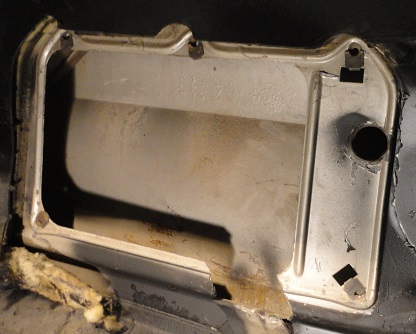 Also, someone drilled under the dash for a single toggle switch to turn it on/off with some sort of round resister, or something, between the switch and the heater. Would that be to cut it to 6 volts?
I'd actually like to put some sort of rheostat on it to be able to vary the speed of the fan.
So what do you guys think??
Thanks a bunch,
 Chaz