As some of you know I put a 283 in my Van about a year ago, I bought the engine built and complete, it ran well but not quite like I thought it should.
I have a friend who owns a shop here in town who I consider to be a very good mechanic. He told me work had been slow at his shop and I told him about my Van, I drove it there and he took the engine apart. It seems that the heads were not torqued properly and water had been getting into one of the cylinders.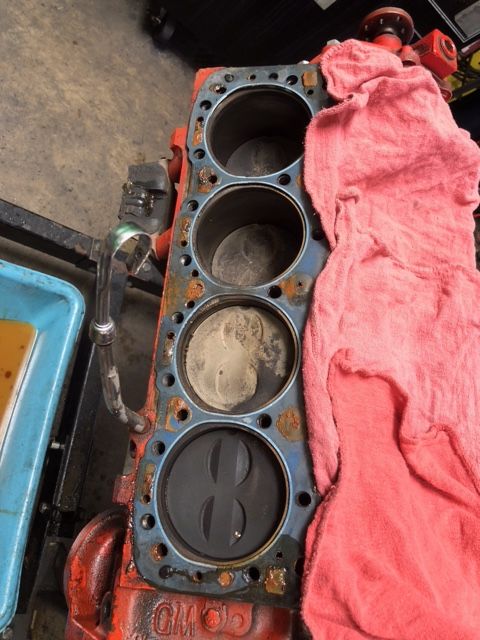 It does have roller rockers but the lock screws were loose,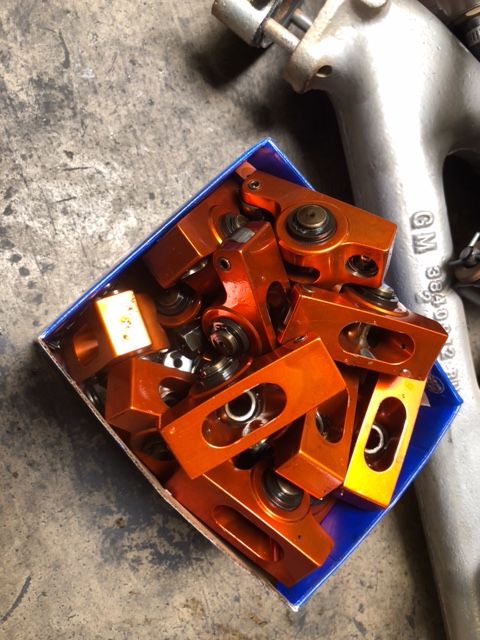 it had double gaskets under the valve covers for clearance, it also had a few leaks including the fuel pump, oil pan etc. also the distributor cap was melted some inside.
I went over today to look at it and he started it up, he still has to hook up some wires and tune it to where he likes it. I will be able to pick it up on tues.