I built a back seat that is removable and will slide out for a bed.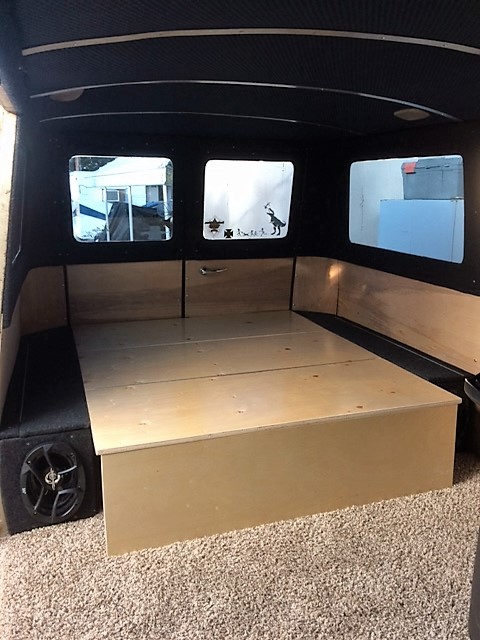 It has 3 piano hinges that let it slide up or down or fold up to remove it.
I have a futon mattress that is too big to fit sideways and is too short too sleep on that way. So I added another board towards the back that can be lifted out and stored under the seat in the rear when not in use. This makes it long enough to use the mattress full length for sleeping on.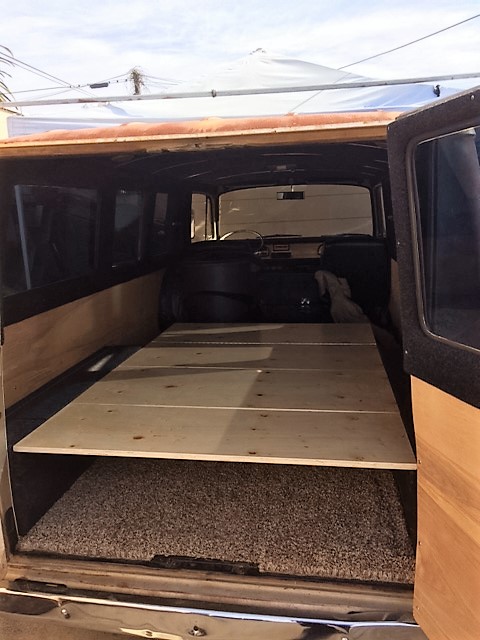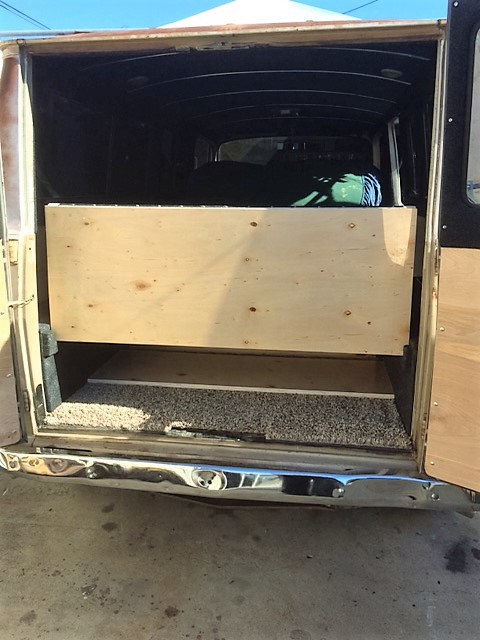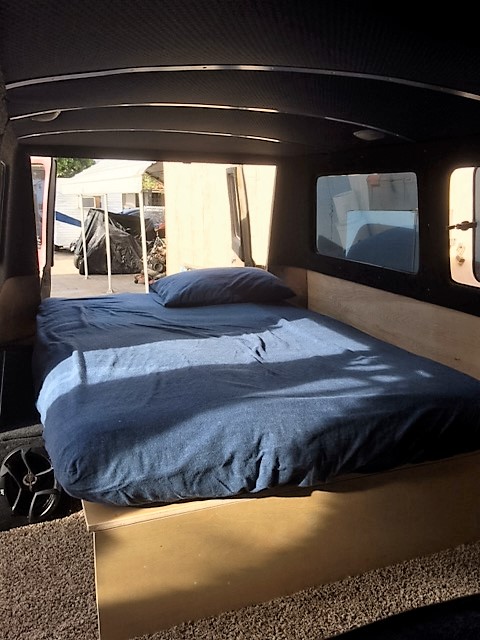 I can put the mattress sideways for sitting on the seat but it doesn't fit well and I don't like the way it blocks the back windows. I think I'll make some cushions that fit well on the seat and will store underneath if I use the bed.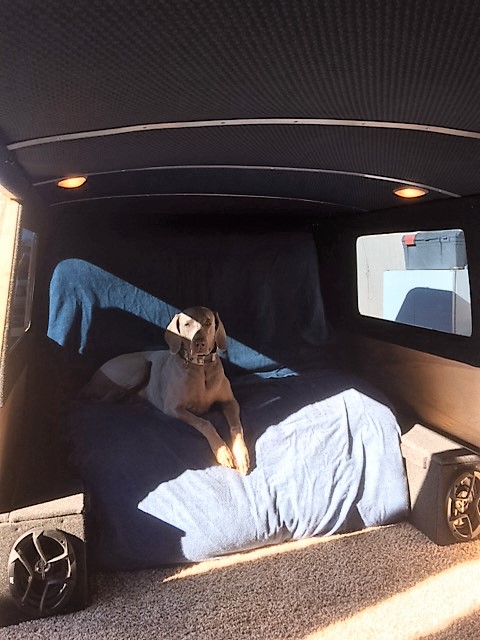 Although it has been Dog approved!