I know this has been discussed plenty here and there, but still can't get my head wrapped around it and tire calculators either don't include 64 vans or don't know about disk conversion.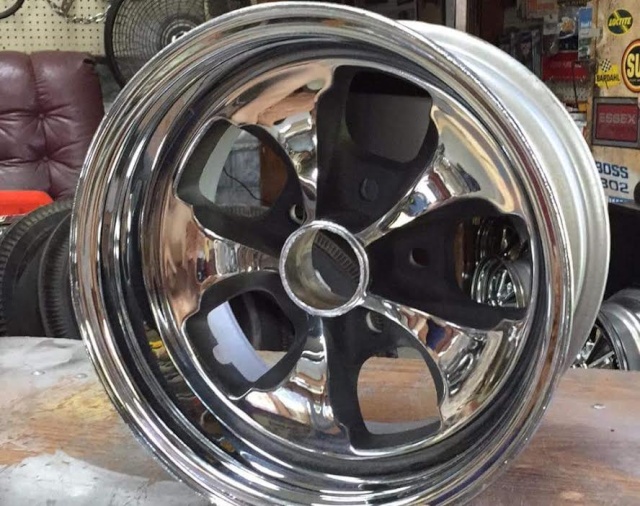 Looking at purchasing this set of Keystone, NOS 15x8's.  Digz has helped out with his suggestions but still unclear on whether an 8" will fit upfront with disk brake setup.
My current wheels (which I am ditching) are the late 70's early 80's Vette slot wheels.  They fit and appear to have about a zero offset.  They are 15" and the fronts MIGHT rub on aggressive, hard turn under the most extreme circumstances.  Or they might not...  
1) Should a 15x8 as shown fit with front disk conversion?
2) Is there a standard size that makes most sense?  I want to fill up the wheel wells as much as possible?  I know larger front tires are a little slower to respond to input/take more effort.  Considered 10" in rear but too fat for my taste and not sure if they fit.
3)  If I go 15x8 all around, I would possibly go with a slightly wider tire in back to give it stance.  Does it make more sense to use a 7" up front and use the 8" in rear to give a slightly different look or to use a wider tire?
I realize same size all around helps with using a spare if needed.
4) Some folks don't like unilug?  Pros and cons?  Can spacers help with clearance and to bump out the rears to give it a wider stance while using all the same tires so that I can rotate them?
Thanks in advance!