After some thought I have finally bought a van from California! Over the past two years I have probably seen every rot box the Northeast has to offer.. As well as buying a 1966 Super Van from Texas the seller never sent me a title for. The van also needed a bit more work then he had stated. With my demanding work schedule I decided I was better off finding something that was LESS of a project.
As they say in California.. "the west coast is the best coast".. I decided they were right! Well when it comes to vintage automobiles anyway. My girlfriend and I are in Southern California often, specifically Malibu, Los Angeles County. Anyone familiar with Malibu or SoCal knows how popular surfing and these vans are with that crowd. Up and down the Pacific Coast Highway you'll see great examples of vintage vans being used as daily drivers. After coming back a few weeks ago I decided to stop wasting time and find myself a California van!
This "topic" will follow the progress as I put my touch on the new van. While not cosmetically perfect, the van is solid, RUST FREE and in great mechanical condition as it has been ran daily. Here are the specs. If someone could run the VIN, i'm curious if it was originally a California van as I have been told. Now I just need to think of a name!
VIN: E11AH887395
Mileage: 96k
Engine: 240ci
Trans: Auto
Color: Wimbledon White
Pop-top: 2nd Gen
Fuel tanks: 2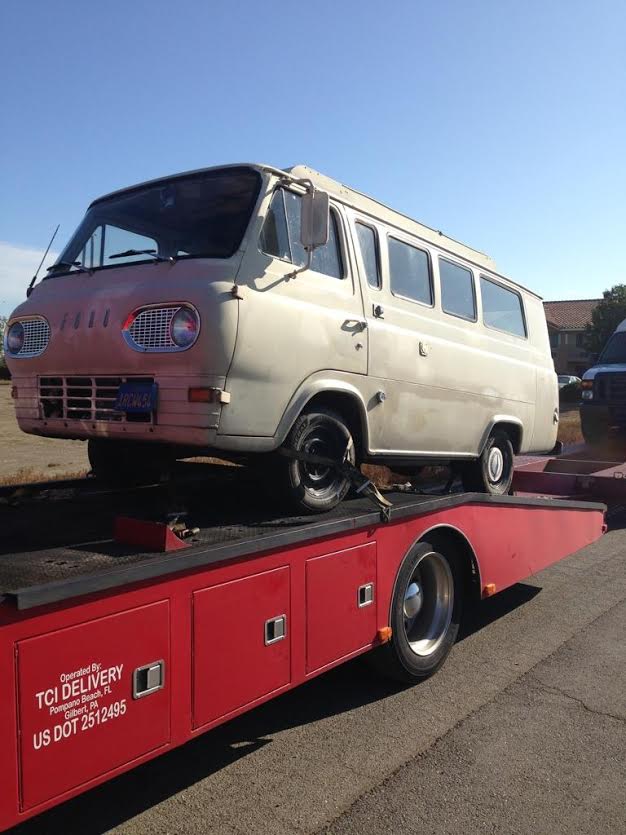 07.14.2015
The van was picked up by the carrier today in Willits, California to make its 2916 mile trek to Allentown, Pennsylvania.