Hello all. Been a while since I've posted. Pretty much done with a folding bed/couch I'm building for the A108. Original folding seats were long gone when I bought my van and wanted a big bed for a camper. This uses a standard full-size mattress (cut in half, obviously) which is about as big as will fit inside the A108 along with fridge, stove, and sink. Will go in the left-rear corner and almost touch the right hand interior side of the van when in bed position. If anyone wants them, I can provide dimensions. Here's some pics of the build:
The linkage in couch position:
Linkage in bed position: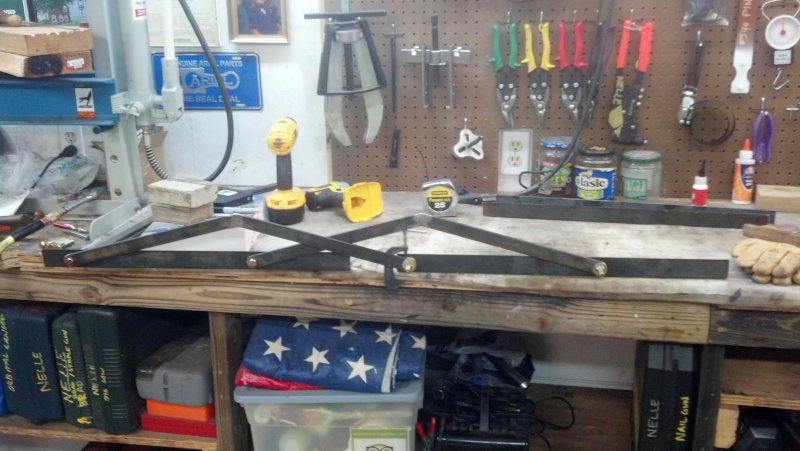 Basic frame in couch position:
Frame with legs in couch position: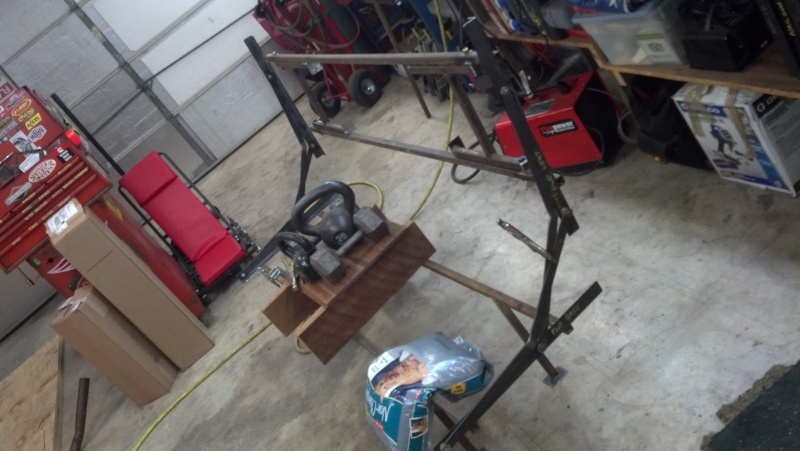 Frame with legs in bed position:
One cushion installed. Cushion is 6" thick full-size memory foam mattress cut in half. 3/4" plywood backing with upholstery fabric stretched over and stapled on bottom.
Finished (less paint) couch: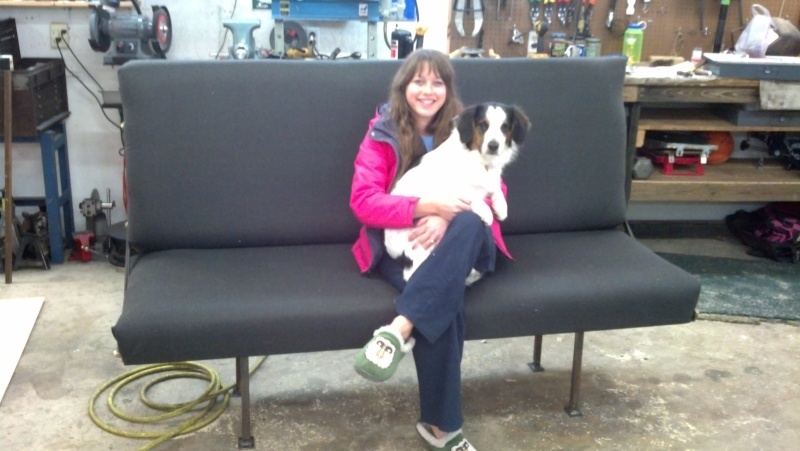 Finished (less paint) bed position: