Here's a project for the van I've been working on for a while and it's almost ready to go. The manual calls it a Dash Mat. I've been calling it a Kick Panel. It's the black "chip board" that goes on the front interior "wall" just above your feet. It's got jute on the backside for insulation. And this is always torn up or missing altogether. There's no way to get a new one... until now!
I've found this black treated waterproof panelboard at an interior supply outfit. But the prospect of cutting it out by hand did not appeal to me. All those curves, and the material is pretty tough to cut. I knew I could draw this shape in a vector program and then have it cut on a CNC laser! So I took some measurements of the metal in the van:
And pieced together the remnants of my dash mat, like deciphering the Dead Sea Scrolls:
Printed it out on a large-format printer, cut it out with scissors and an X-actor knife, and test fit it under the dash: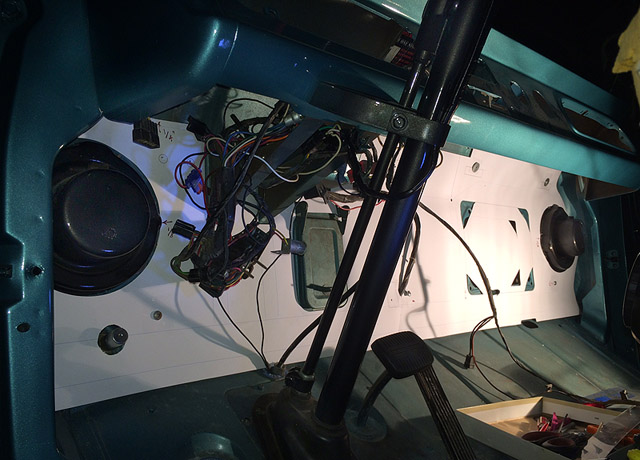 Here's where I'd like to say I got it right the first time, sent it to the laser, done deal.

Not so! Measurements of my scraps were not reliable due to age, warping and shrinking. And there are so many holes and openings whose measurements are all relative to one another. I would crawl under the dash and attach it at the two holes in the center, and then mark up how much everything else was off. Then, adjust the file in the computer, print out, cut out, test fit. Repeat.
Anyone who knows me can tell you what a perfectionist I am. I really want to get this right. In fact, it has been what is keeping me from re-installing my dash. I keep driving it with all the wires hanging down, asking for trouble.
But now I am about ready to do my first laser cut! I could use your help though. I'm hoping one of you has parts of yours that are intact where mine is missing. I referred to Meyer's for the portion under the heater. These are the two areas where I could use better photo reference:  


The bottom edge where the speedometer cable comes out of the floor. Does it have any sort of notch cut there, like the one where the heater core pipes come thru the floor?


The bottom edge where the electrical harness comes out of that plate in the floor.  This is the only photo I could find of this area (from my old NY Sportvan):

Here's what I came up with for this. The rectangular opening is for the lower bracket for the windshield washer bag. I might make that oval opening larger to leave more clearance for the harness. The harness puts strain on the opening in the mat and usually tears it there.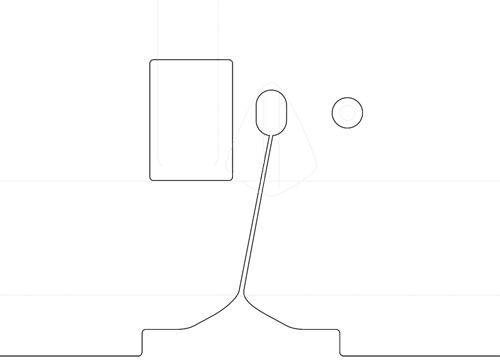 I'd appreciate any help you guys could provide! I'm anxious to get these made. My coworker will give me a deal on cutting them on his laser! I can make extras to make available to you guys.
Thanks!