Hello all,
    I am the proud new owner of a 68 G10 that I decided I need in order to carry my motorcycle back and forth from my home to school down in Charlotte. I wanted a straight six 3 speed and after months of frustration I have finally found a good runner that I now have assigned myself the task of preparing for the 5 hour drive. I got some of the groundwork laid over thanksgiving break but now I have two short weeks to finish my van, get it inspected, and ready for the trek. When I got it it ran and drove really well but still needs alot before it will be ready for the road. Here are some pictures from when I brought it home: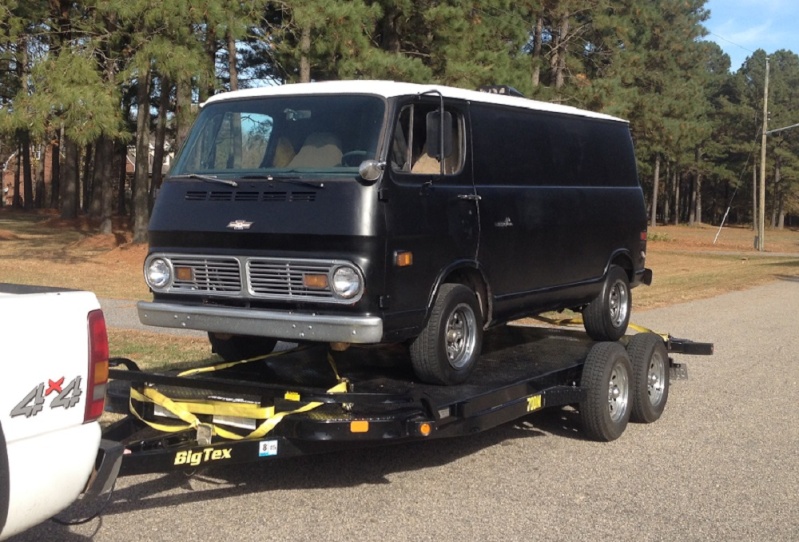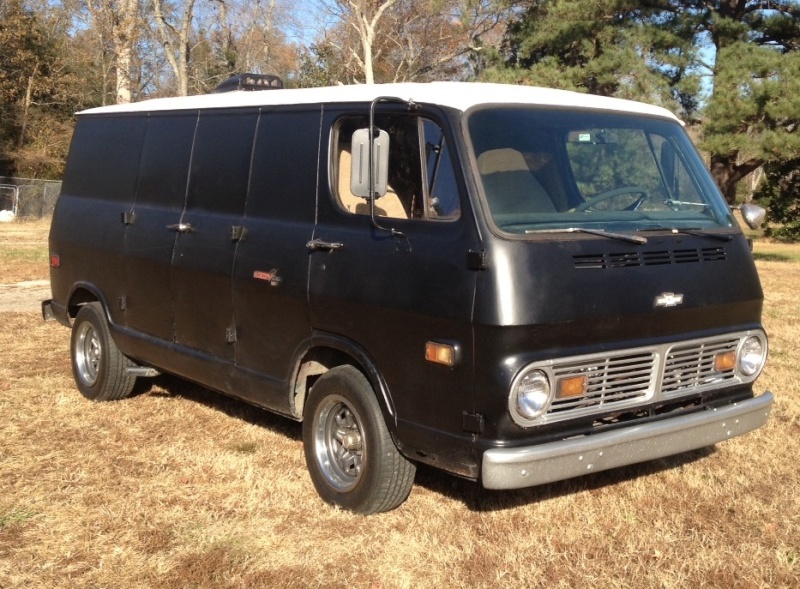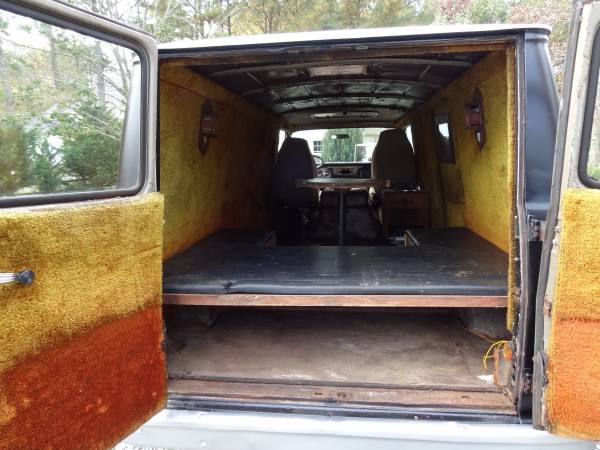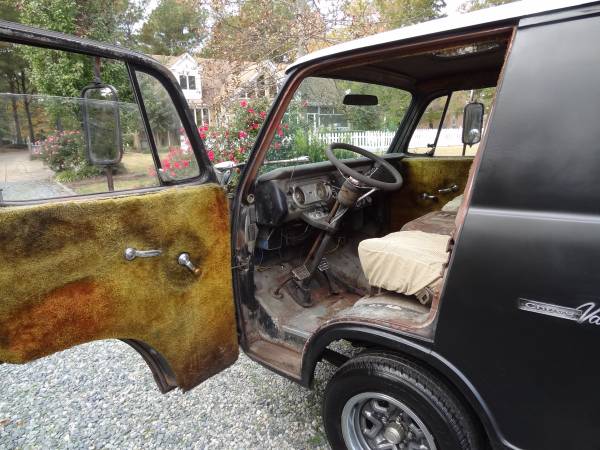 I started by getting the original fuel tank brazed and coated inside and out and am almost putting on all new fuel and coolant rubbers throughout. I just need to repair my sending unit, more specifically the fuel gauge where the wire has come loose and replace the filler hose going into the tank itself, I already have a new screen filter. Here's a shot of the back with the fresh tank and the old interior taken out. I already cut and patched a few spots in the back. They are just held in with self tappers for right now, Ill panel bond them when I have all of my patches finished and ready to go.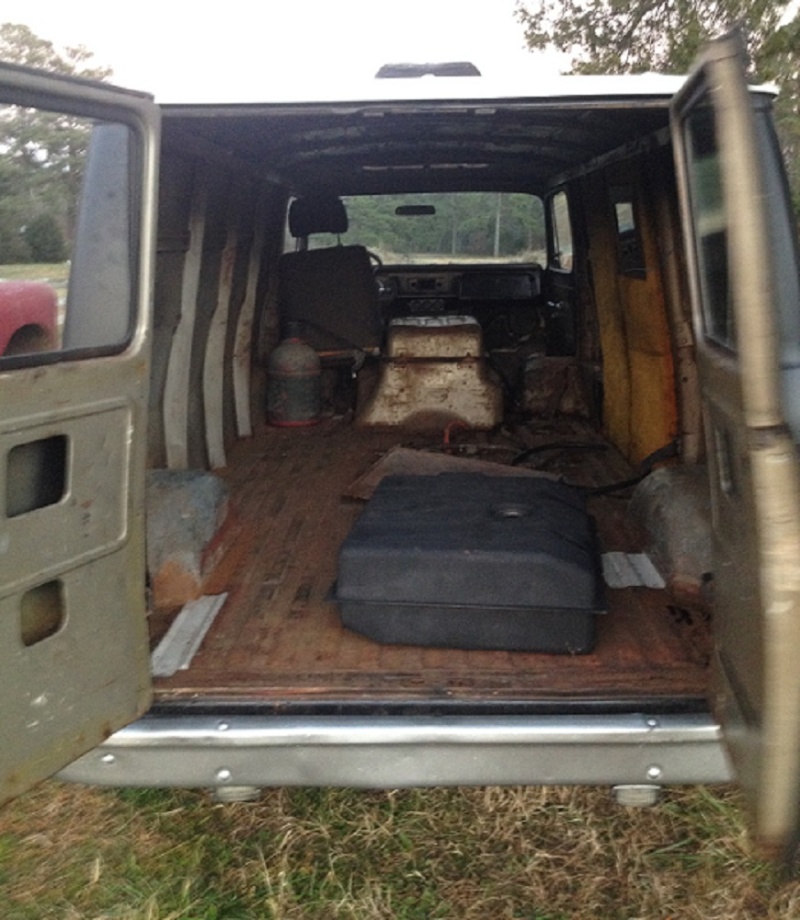 I plan to spray the whole floor with black raptorliner to help prevent future rust and also to help with heat and sound insulation. Over the raptorliner I plan on laying insulation and the snap together laminate flooring found at lowes in the back and carpet in the front, though I am unsure of what I want to do with the carpet...I may leave that bare for the time being. Here are some pics of the front floor sections. I also have removed the doghouse as there were significant portions of the bottom lip rusted out and it makes for a better and easier patching of the floors.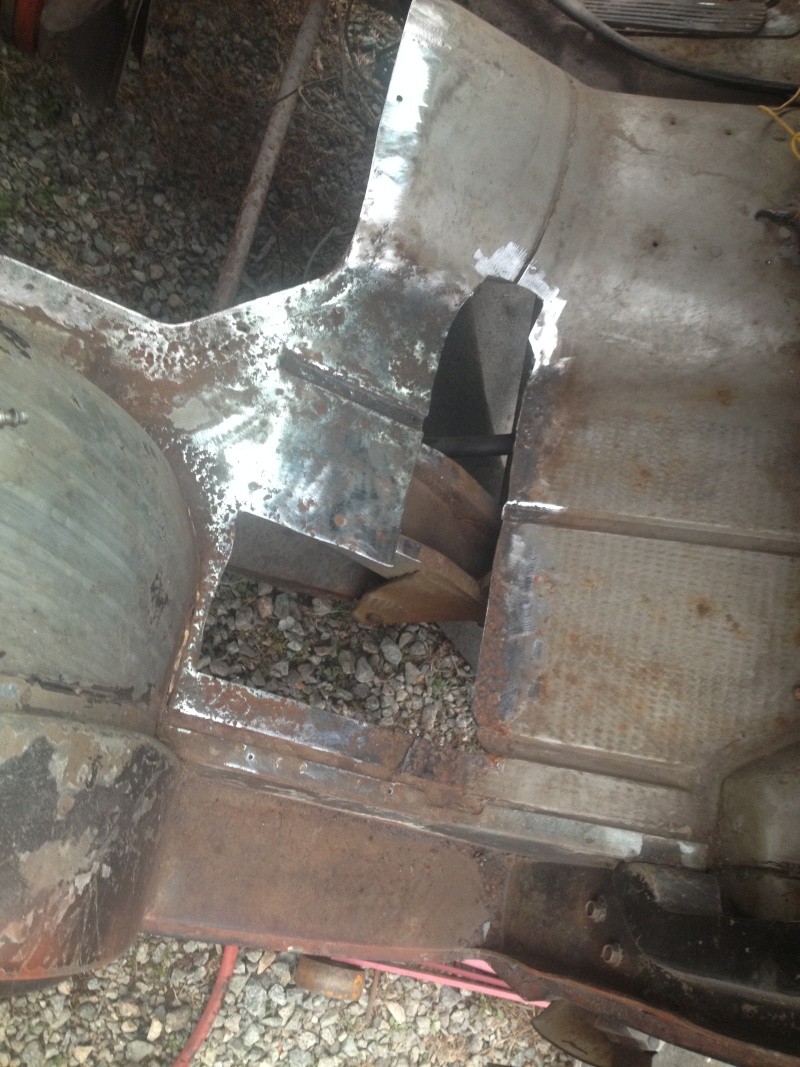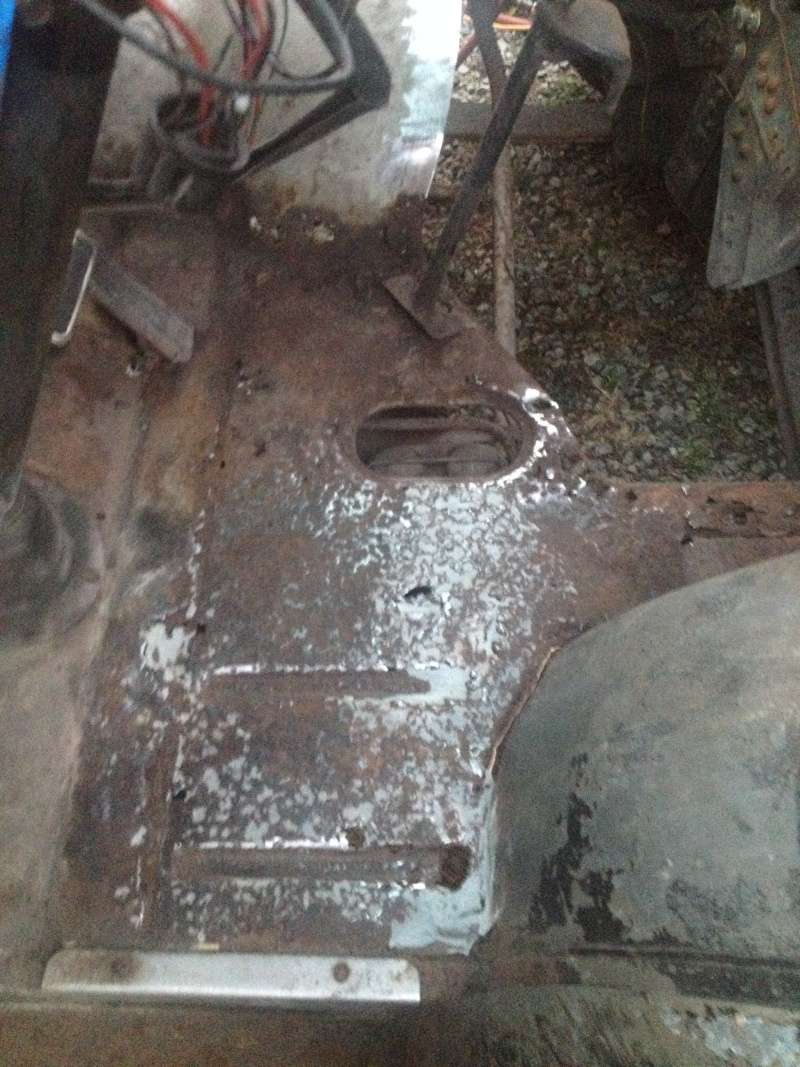 I have also ordered some shift linkage grommets that I will try to make work but was also hoping someone on here could let me know how to get in touch with macsdoghouse from VCVC as I read on here that he has some NOS bushings he is willing to get rid of. Also my linkage is a bit hard to pull from the lower position (2nd and 3rd) up to first or reverse. Where do you think this difficulty comes from and can I get away without removing anything else but maybe just squirting some 3 in 1 oil in my linkage or up on the column? More pics to come soon...