I think I posted this in a similar thread...FYI, GM used to sell sets of replacement contact reeds in a small paper package.  They called them "springs".  They occasionally turn up on eBay, like this set that is listed now...
http://www.ebay.com/itm/GM-5954706-1963-Impala-Bel-Air-63-64-Nova-Turn-Signal-Switch-Contact-Unit-NOS-/132030917150?hash=item1ebda7ea1e:g:7W4AAOSwEzxYTKPd&vxp=mtr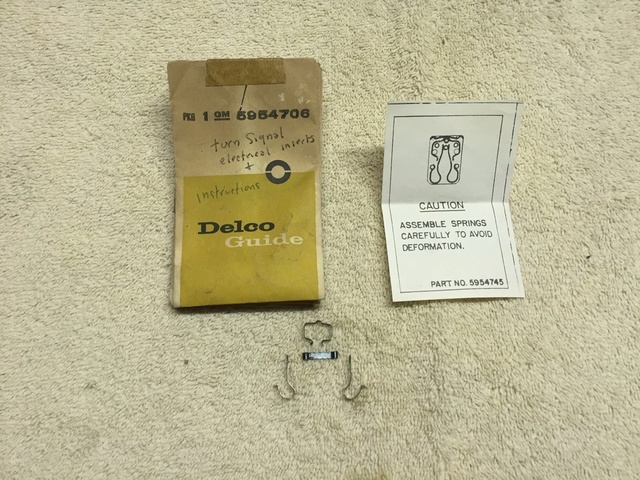 The package shows the part number, some searching might turn up a set from a vintage parts supplier as well....not sure when thses were listed, but here's another set of only $4 at another site:
http://blackberryforums.com/store/Nos-1963-1964-Chevy-And-Nova-Signal-Switch-Contact-Kit-N-o-s-Gm-New-Old-5954706_381839186648.html
Otherwise if it still gives you trouble, get a whole new switch, several repros to choose from...