After having the paint removed from the doors...it was time to weld up the ridiculous amount of mirror holes that were drilled in them. Thirteen holes on the passenger door and almost as many on the driver's door.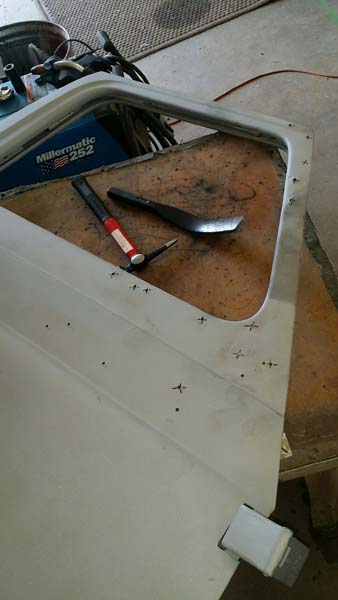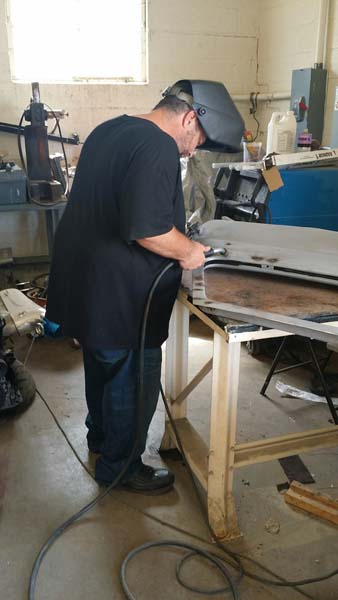 My friend Tim welding up mirror holes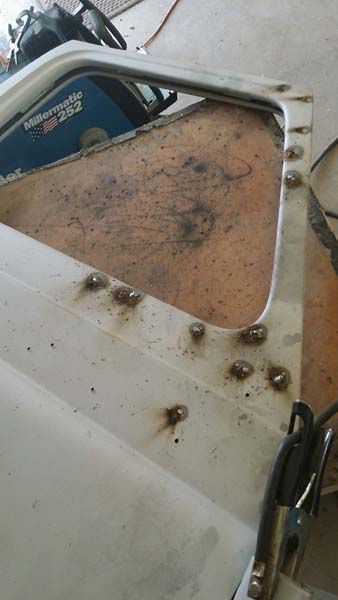 After the weld grinding, dent removal (especially the back doors) and paint prep, I'll be at a stand still til I return to Arizona and start the main part of the project. I've decided what I'm going to do with the van and I might start a new thread from this point forward in the Member's Vans section.