Ok Guys I never did a build thread, bits and pieces along the way, a question here a comment there...its been 4 years to the month since I got this thing, it was from the Virginia Beach Virginia and had been around the block a few times.  Literally most systems had to be rebuilt or replaced. I paid $800  for it and the guy delivered it to me for free on his way to Kansas. He was gonna cut it up for parts, maybe he should have?
Just for the basics, 1967 200ci six cylinder, 3 speed manual, 9 inch rear end
The body had already been worked on some, but not nearly enough, and it was originally school bus yellow under all those coats of primer and white and red and black and blue paint..
I got to drive it today, first time in almost 2 years cuz its been down for body work, which I decided to do myself but didn't have a clue how...its been a long strange trip..
The name Magic Bus was born out of hearing the song by the Who... " I dont care how much I pay, I want it I want it" ,  Too much Magic Bus..
Any way I just want to thank all the regulars, the posters, the lurkers, the old timers and the newbies, this is a great place and where I spend most of my internet browsing..This place has made this van what it is today...
I picked the colors...Ford code PL medium calypso green,  Ford UX ingot silver metallic, and my wife created the striping/decal scheme, is she good or what?
Here are some shots, the mirrors, the door locks, front windows, wipers, rear license plate bracket  and econoline emblems are not on yet but if I have to say so myself it turned out pretty nice.
No interior shots yet, not quite ready.
When I first bought it. Check out that brush guard, its a van but its not 4 wheel drive!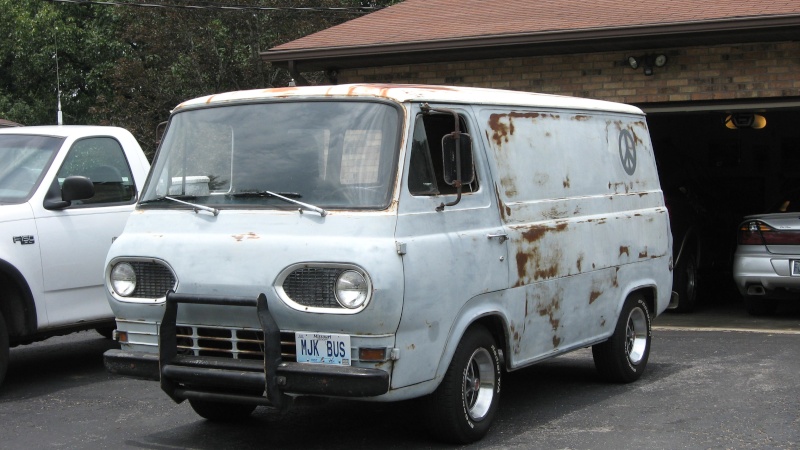 Im going econocrazy!
In the booth: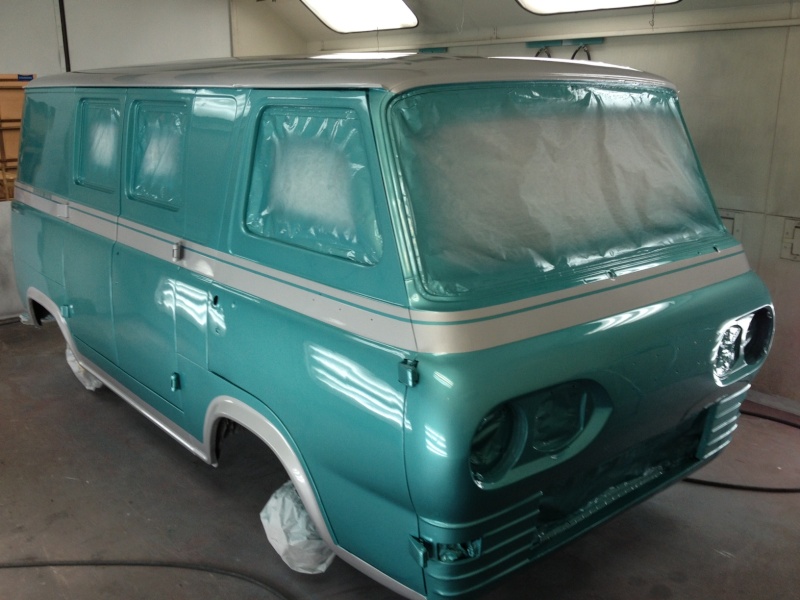 the other side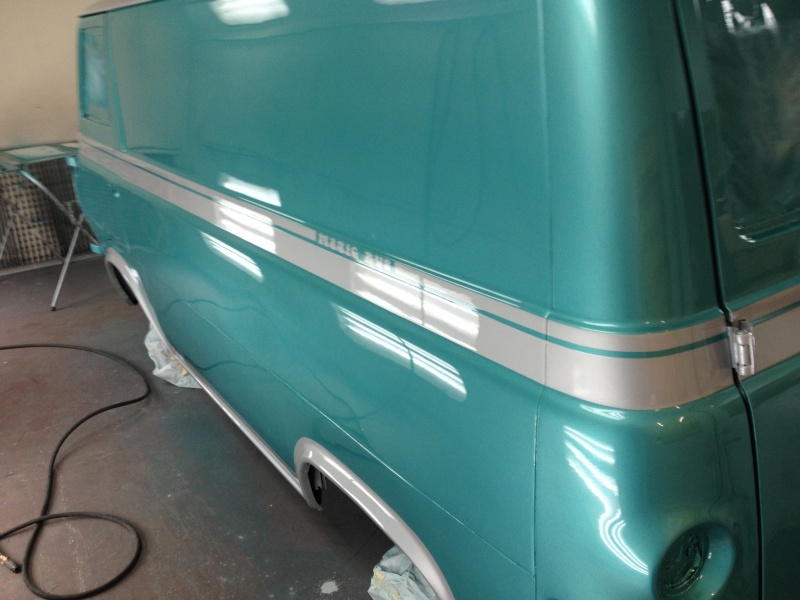 Nearly together, but on the road for the first time since January 2012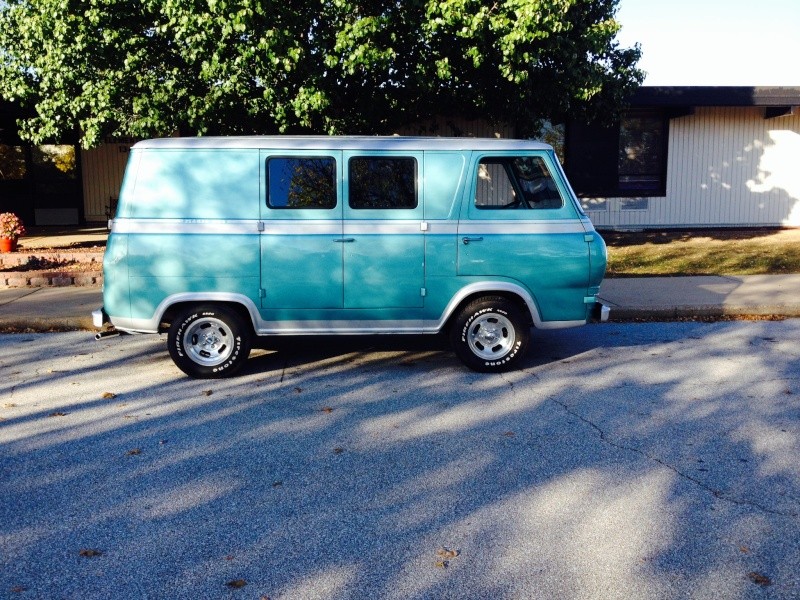 the other side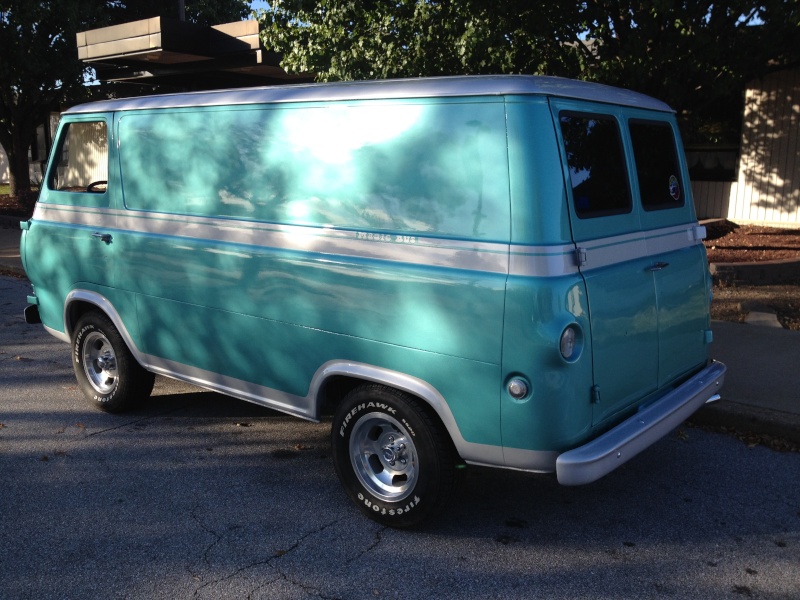 Last edited by Magic Bus on Sun Oct 13, 2013 8:23 pm; edited 4 times in total