Got the Powerglide out today. The dipstick was missing the grommet (no wonder it leaked there). And, after only a few days driving, it was leaking almost everywhere very badly. Thank goodness it's out!. Oh, and the thing you see on top of it was what was cobbled together for a transmission xmember (NO rubber mount...ugh).
But, the new one is ready to go in!
And I have a good xmember I will hafta figure out how to install.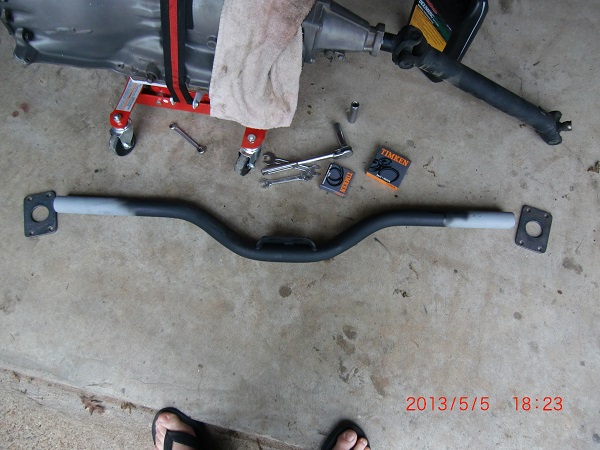 And, I got my pop out windows installed this weekend.
It's a good thing I did not drive this van very far...notice the totaly stripped threads on the u-joint straps!