I was on my way home from school in the late 70's/early 80's when I kept hearing the strangest noise.
La Cucaracha
My friends and I decided to follow it to sse where it was coming from. We were on our pedal bikes and the closer we got to the noise the closer we got to my house. As I pulled it to the drive way there was my Dad with a big grin on his face. I said, "did you hear that trumpet noise? Who's Van is that?" Then he got in the Van pressed the Horn and it all became clear....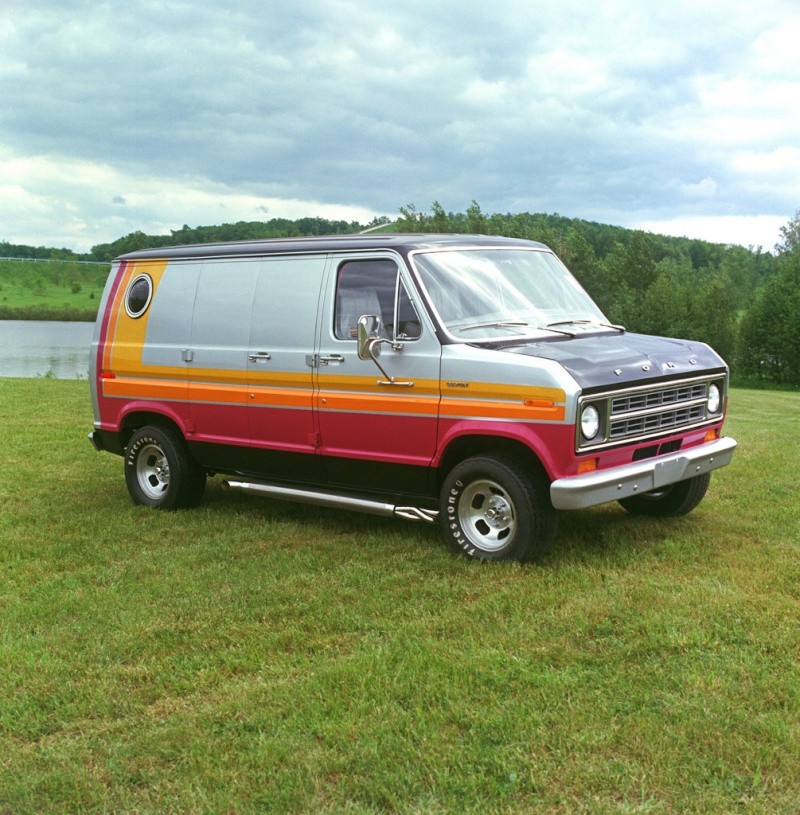 We had had started to become Vanners! This is a pretty good replica of the Van I found in our driveway. I still have scars on the my calves from those side pipes when i stepped out of the Van at the zoo and stood against them. My Dad built a custom interior with a bar and a bus heater and a three way flip seat and a bed in the back and custom swivel passenger seat and an overhead visor console. He converted it to propane/gas Hybrid $0.11/litre if I remember correctly! When I turned sixteen the Van was mine. It handled solid , fish tailed around every bend, it was private, and abnoxious. Hockey, Parties, Skiing, Holidays, Concerts, Etc. The practical diverse convenience of this type of vehicle can not be duplicated. This taught me a very important lesson that I will never forget. NEVER LET YOUR DAUGHTER DATE A GUY WITH A VAN!

The only thing that I didn't like was the the damn La Cucaracha horn when someone would cut me off! I would be so angry laying on the horn and they would smile, laugh and wave!