Hey guys, thought I would post this figuring some of you guys might enjoy seeing this. Chuck Poole had 2 Dodge A-100 wheelstanders before he switched over to the VW's that he ran.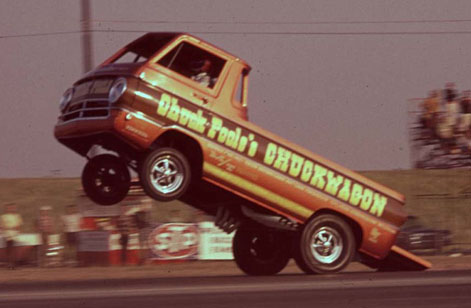 The first Chuckwagon which was a 1965 5 window truck which was crashed and Chuck went about building another one.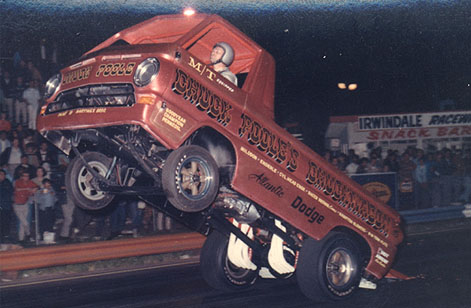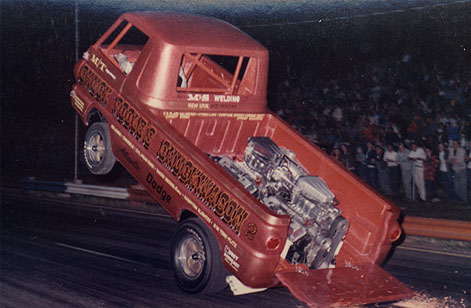 Chuckwagon 2 was a 3 window truck that had 2 blown Hemi's in the bed.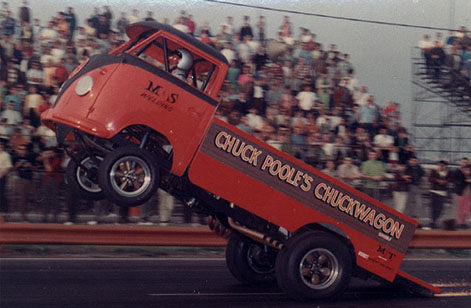 For the longest time I had thought that it too had been crashed and that was when Chuck switched over to the VW's. Well a few years ago I came across these pictures. Seems that Chuck didn't crash #2 but sold it to someone up in British Columbia where it was re-named Ecstacy. Well the truck is now sitting in someones yard up there now and I am in the process of trying to track the truck down. I had heard that the guy who had it planned on restoring it!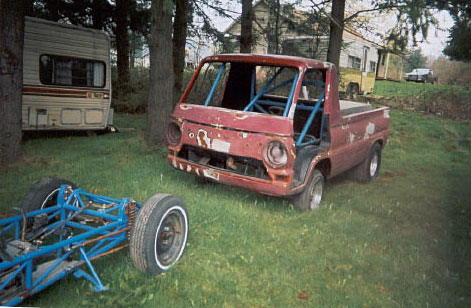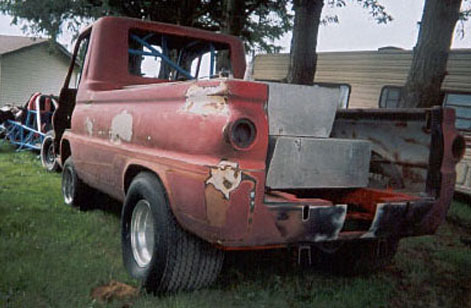 I tried to contact the owner without much luck a few years ago but I am going to get back on my search and try and track the guy down. I will let you know what turns up.