One step forward, two steps back! Realizing that we needed to be able to drive to Mid-South Econoline Meet in Arkansas for Labor Day weekend, it was decided to put the van back stock for now. We'll have a lot more time to figure out the lowering when we get back. Gotta' get this thing driving and lined out and soon!
Yanked out all of the suspension once again!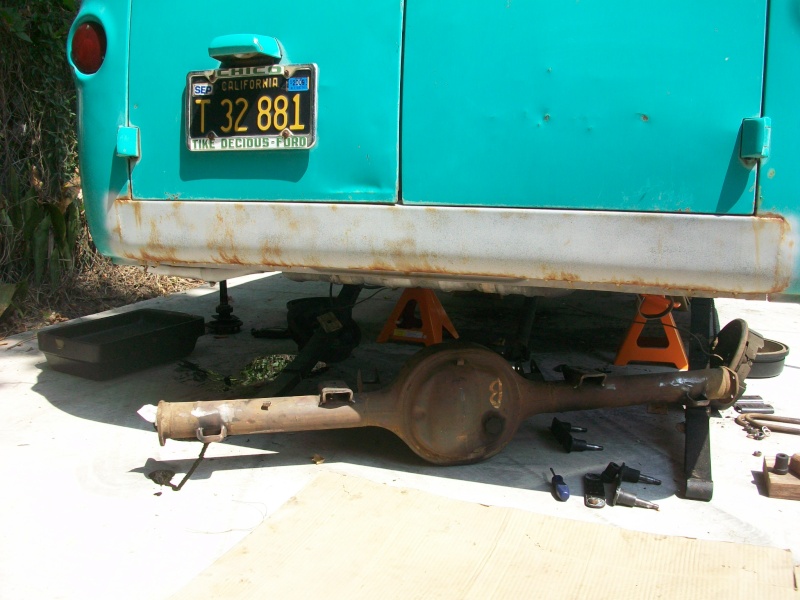 Removing the 'flipped' rear axle . . .
. . .and installing a stock housing.