Back to......VANagains NEWest 65 Chevy SportVan Deluxe

donivan65

Governor





Number of posts

: 11629


Location

: San Diego, California


Registration date :

2008-05-12


donivan65

Governor





Number of posts

: 11629


Location

: San Diego, California


Registration date :

2008-05-12


donivan65

Governor





Number of posts

: 11629


Location

: San Diego, California


Registration date :

2008-05-12


donivan65

Governor





Number of posts

: 11629


Location

: San Diego, California


Registration date :

2008-05-12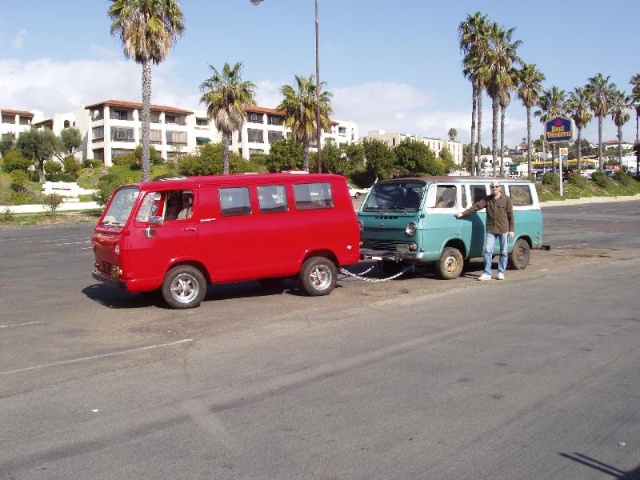 donivan65

Governor





Number of posts

: 11629


Location

: San Diego, California


Registration date :

2008-05-12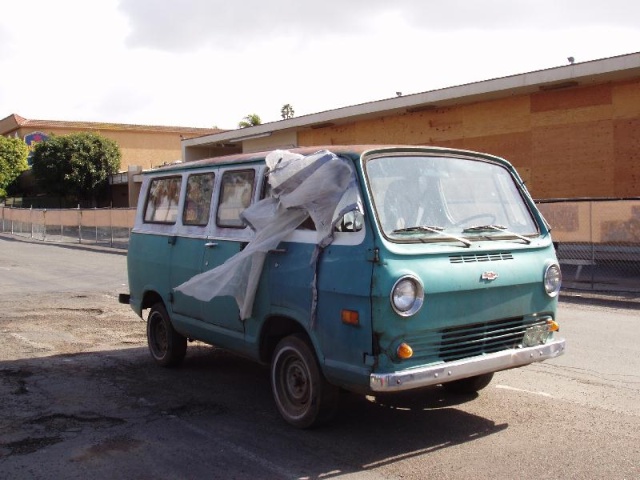 VANagain




Number of posts

: 920


Location

: San Diego, CA


Age

: 56


Registration date :

2008-05-16


VANagain




Number of posts

: 920


Location

: San Diego, CA


Age

: 56


Registration date :

2008-05-16

There is a universal sending unit. Don suggested buying that and just using the plastic rheostat part and adjustable bracket to mount it to our stock parts. Photos here:
http://vintage-vans.forumotion.com/t51458-first-gen-gas-tank-and-sending-unit#234475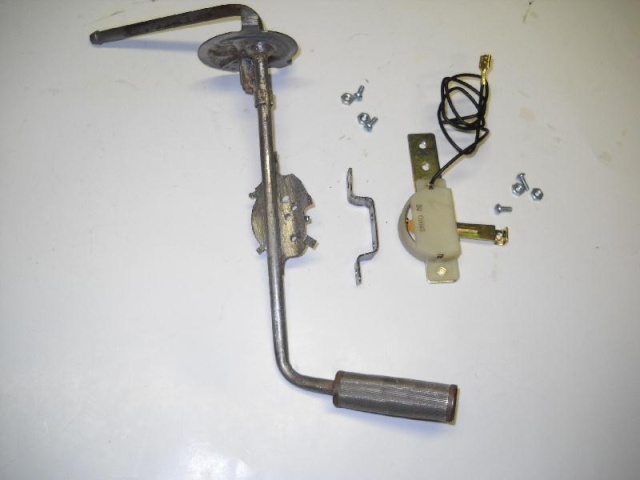 That would be a lot easier than adapting an entire unit that's made for a different car. It's nice to have the whole thing be new but that stainless steel tubing was hard to bend without kinking it.
Want to hear something funny? That was years ago and I still don't know if my sending unit works -- I haven't put the instrument panel back in my dash yet!!

 And as Don can attest, I've run out of gas more than a few times!  Hmm, it occurs to me now, I could at least bring my gas gauge out and plug it in to check the gas level before I go somewhere!!
Now that I have my kick panel done, I can finally start putting the whole dash together.

vanny

Moderator




Number of posts

: 9833


Location

: Ashburnham, MA


Age

: 59


Registration date :

2012-09-22

Sounds like a Great Idea! Or...maybe you could have Don install a small 5gal "reserve" gas tank that you could switch over to for the next time you run out of gas...


donivan65

Governor





Number of posts

: 11629


Location

: San Diego, California


Registration date :

2008-05-12


donivan65

Governor





Number of posts

: 11629


Location

: San Diego, California


Registration date :

2008-05-12